Entreprise: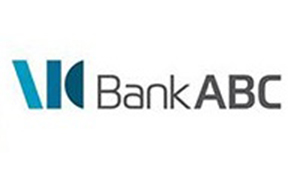 BANK ABC
Secteur:
banque / finance / assurances
Taille:
Entre 200 et 500 employés
Bank ABC Tunisie est une Banque Internationale filiale du Groupe Bank ABC fondé en 1980 à Bahreïn, Leader sur son segment de marché. Le Groupe Bank ABC est présent dans la région MENA, en Europe, en Asie, aux Etats-Unis et au Brésil et fournit des produits financiers et des services innovants exhaustifs comprenant le financement des entreprises, le financement des opérations de commerce international, le financement de projets, les financements structurés, la levée de fonds sur les marchés de capitaux, les syndications bancaires, les produits de trésorerie et la finance islamique. Notre Groupepropose également des services bancaires aux particuliers en Tunisie, Jordanie, Egypte et Algérie. Bank ABC est présente en Tunsie sous un double statut : une entité Offshore opérationnelle depuis l'an 1993 et une Banque commerciale résidente opérationnelle depuis l'an 2000. «Etre une Banque Internationale Leader dans la Région MENA» est notre Vision Stratégique. Les 3 C's « Client au centre de notre attention, Collaboration et Cohérence» sont nos Valeurs Universelles.
Description de l'annonce:
Bank ABC wishes to recruit a Head of Credit within its Credit Department at the Tunisian Branch.
Job Summary:
The Head of Credit will be responsible of reviewing and approving credit proposals in line with the Bank's policies, standards and procedures ("PSP"), instigating reviews, and ensuring that effective monitoring of the Bank's portfolio is escalated to the relevant committees. In addition, and as part of the review process, he/she will be in charge of ensuring that facility utilization is as expected at the obligor level.
He will be actively responsible of improving the bank's PSP documentation and always guaranteeing that the Bank must be in compliance with the Central Bank's regulations.
Principal Responsibilities, Accountabilities and Deliverables of Role:
Reporting to the Chief Executive Officer, the Head of Credit will be in charge of:
· Managing credit risk for bank lending and operations
· Identifying the credit risk associated with the Bank's activities
· Ensuring compliance with ABC policies, standards and procedures
· Monitoring of the bank's Credit Portfolio
· Ensuring periodical reporting to the CEO and the relevant local and group credit committees and other appropriate venues on matters concerning the operating model, the maturity of departmental PSP and regulatory compliance.
· Enhancing bank wide risk culture and ensuring technical competency, professionalism and ethical standards.
Job Requirements:
· Education

- Banking/Finance or Economics degree or equivalent
- Master or certification in Accountancy and Finance, Business or Economics.
· Experience

- Previous Business experience is a plus
- At least 7 years' experience in Credit Assessment and post approval process (in private banking sector)
- Minimum 10 years of relevant experience in financial analysis and credit assessment in Banking or Rating agencies or equivalent.
· Knowledge

- Strong analytical and problem-solving skills
- Fluency in French, English and Arabic
- Excellent verbal and written communication skills
- Professionalism, capacity to analyze and synthesize
- Problem solving and strategic thinking.
· Personal attributes
- Attention to details
- Client centric and excellent negotiation skills
- Self-motivated, discreet and a team player
- Outstanding communication, leadership, coaching, and interpersonal skills with the ability to work effectively with people at all levels of the organization
- Independent.
Bank ABC is an equal opportunity employer and qualified women are strongly encouraged to apply.