Entreprise: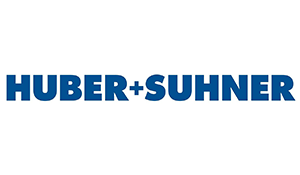 HUBER SUHNER
Secteur:
industrie électro-mécaniques
Taille:
Plus de 500 employés
Governed by the philosophy of "Excellence in connectivity Solutions", HUBER+SUHNER Group develops and produces high-quality electrical and optical connections. Our commitment to reliability and focus on sophistication make us a leader in three technologies: radio frequency, fiber optics and low frequency. The longstanding experience and know-how of our engineers allow HUBER+SUHNER to operate on a global scale, yet with a local approach according to each market. As a one-stop-shop for connectors, cables, cables assemblies, cable systems antennas and lightning protectors in our three core technologies, we can address our clients' needs for trans-technological solutions in the communication, transportation and industrial markets

Description de l'annonce:
The HUBER + SUHNER Tunisia company, which is part of an international Swiss corporation, is currently developing its operations in Tunisia. Since the beginning of 2011, we have taken over new competences from Switzerland in many different areas, developing, growing and constantly improving. You can be part of these activities. we are looking for you!
Why work with us?
we are an international company, and our motto is "perfection in connection solutions''
we employ over 600 people in Tunisia branch of the company in Sousse
in our team we have wonderful people, and we care about good relations between them
we respect the private life of our employees
we are open to interesting ideas and an innovative look at every topic
we are able to share knowledge and support each other
We are currently looking for a person for the position
Junior IT Coordinator
Main responsibilities:
1. IT Infrastructure: Configure and Provision PC and laptop, telephony, zebra terminals, Printer
2. Lead desktop and help desk support efforts, ensuring that all desktop applications, workstations, and related equipment issues are resolved in time.​​
3. Level 1 assistance and technical support (hardware and software ) from users.
Raising user awareness of IT security and best practice rules
Networks ( TCP/IP , DHCP , DNS )
Installation and configuration of internal networks of the company
Regular network activity updates and checks
Maintenance of system security, and processing of hardware and software issues
Diagnose failures and propose solutions improvement
Assist in IT devices inventories.
Requirements and skills:
1. Knowledge & Experience
0-1 year of IT experience.
Basic understanding of computer administration concepts.
Basic understanding of LAN/WAN environment.
Basic understanding of store network connectivity with peripheral devices.
0-1 year of experience with computer hardware and/or software support preferred.
2. Preferred Qualifications & Skills
Conversational competency in speaking/writing English is a plus.
3. Personal Attributes
Ability and initiative to learn and research new concepts, ideas, and technologies quickly.
Ability to work in a team-oriented, collaborative environment.
Basic analytical, conceptual, and problem-solving abilities.
Motivated to learn new tools and technologies.
We offer
Employment based on a contract of employment
Work in a company with an established position on the market permanently, which guarantees stability and a sense of security
Friendly atmosphere and support of colleagues from the department
Very good working conditions and high health and safety standards
co-financing of conventions with gyms
meals voucher
If you want to join us, go ahead and click 'Apply' and send us your CV.
We will read each resume very carefully, but we will only contact selected candidate