Entreprise: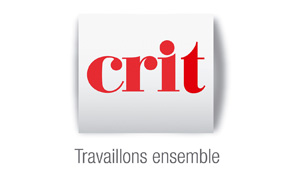 CRIT
Secteur:
recrutement / ressources humaines
Taille:
Entre 20 et 100 employés
Acteur global en ressources humaines: recrutement, intérim, formation et conseil RH.
Description de l'annonce:
CRIT is looking ​for a Quality Lead, for a pharmaceutical company.

Duties
Ensure that appropriate systems are in place to meet or exceed the requirements of the company and the regulatory authorities for the quality of the products manufactured on site.
Lead, direct, and develop the Quality Operations team.
Develop and approve all BOH (Body of Health) responses, commitment extensions or changes for OpU (Operating Unit) QO (Quality Operations) leader endorsement.
Ensure Quality Standards (PQSs) compliance of the company.
Manage the overall assurance and disposition of products.
Serve as the chairperson of the Site Quality Review Team and escalate issues to OpU QO leader as appropriate.
Ensure that API (Active Pharmaceutical Ingredient), Raw and Packaging materials suppliers are qualified as per the company procedures.
Review and approve finished product customer complaints according to the company and regulatory requirements.
Liaising with key internal customers and stakeholders to ensure timely supply of quality product.
Ensure proper system in place for the investigation of deviations detected in product quality and/or third party operations prior to the release of the batches in compliance with the company and regulatory standards.
Batch release function: Ensure that a system is in place for final review of all batch-related documentation and release of finished product.
Ensure the planning and preparation for and management of quality-related audits conducted by Corporate and regulatory agencies.
Ensure that proper change management system in place to ensure that any change that has the potential to impact the safety, identity, strength, purity, quality or stability of the company Products, Active Pharmaceutical Ingredients (API) or process intermediates shall be evaluated, reviewed, and Approved.
Ensure GMP training program is effectively implemented and is supporting product quality and Inspection readiness.
Ensure system in place for periodic product reviews to verify the consistency of the process and identify any preventive or corrective actions that would lead to product quality improvements.
Internal Audit & CAPA (Corrective Action, Preventive Action) system: Approval of annual audit plan and communication of critical internal audit finding in SQRTs.
Ensure system in place for notification to management of all significant quality and regulatory issues which impact product, regardless of release status and that occur during production, control, packaging, testing, holding, of the company products through a system of sequential notifications to Management as specified in Quality Standards of the company.
Ensure a system is in place for

validation/qualification activities.

Maintain and develop the quality culture at the site.
Support Technology Transfer activities.
Approve investigations as defined in the company Quality Standards, including periodic sampling of QARs (Quality Assurance Reports)/LIRs (Laboratory Investigation Reports):
- Perform notification to management.
- Approve all extensions past 30 days.
- Confirm responsiveness for expedited complaints.
Author and/or approve all AQRT (Area Quality Review Team) summaries.
Develop and communicate appropriate objectives, priorities, and metrics for Quality Operations team.
Ensure smooth operations of QC lab in compliance with the Quality Standards of the company and regulatory requirements.
Ensure Implementation of stability (Ongoing and Accelerating stability) programs.
Ensure alignment of QC schedule with other departments (Planning, Production).
Undertake departmental management functions including representing Quality Operations in Senior Management forums, developing local departmental goals and objectives in accordance with global quality objectives and local business objectives, and manage local budget development and ongoing compliance.
Responsible for Quality Operations resource planning including preparation of budgets and monitoring budget adherence.
Maintaining the Site Quality Unit's budget and staffing to levels necessary to fulfill Site quality responsibilities.
Provide quality input into capital projects and product transfers, including resource needs.
Ensure appropriate QO resources and organization design.
Motivate colleagues through effective performance management and development planning.
Coaching and developing QO colleagues towards achieving high performance.
Leading the selection process for Site Quality Unit positions and for conducting the performance assessment of members of the Site Quality Unit.
Qualifications
Must-Have
Bachelor/Master degree in Pharmaceutical Science (Pharmacist).
7+ years' experience in pharmaceutical industry.
Technical Knowledge of different dosage forms manufacturing techniques.
Problem solving capabilities.
Good command of English and French both written and spoken.
Nice-to-Have
Certified Manager of Quality Organization Excellence, or similar certification.
Six Sigma Green Belt certification.
Project management experience.

Work Location Assignment: On Premise