Entreprise: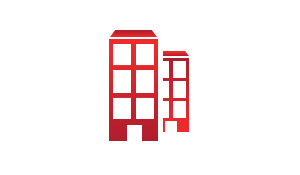 Description de l'annonce:
About us:
think tank – our name reflects our mindset and lays the foundation for our daily work. We are creative, curious, empathetic, open and courageous. We has been accompanying our customers on their path of change for 20 years and always act prudently and reliably using modern methods and tools. From the idea to the finished product, we develop customized software and apps. We rely on new technologies as well as UI / UX standards for the development of platforms, desktop apps and mobile apps.This position is responsible for the development, support and maintenance of internally developed systems.
--Job Location: Alain Savary, Tunis.
--Availability: immediate/Asap.
Duties and responsibilities
-Take the lead of scrum teams as a Product Owner
-Providing vision and direction to the Agile development team and stakeholders throughout the project and creating requirements
-Ensure that the team always has an adequate amount of prior prepared tasks to work on
-Plan and prioritize product feature backlog and development for the product
-Define product vision, road-map and growth opportunities
-Assess value, develop cases, and prioritize stories, epics, and themes to ensure work focuses on those with maximum value that are aligned with product strategy
-Provide backlog management, iteration planning, and elaboration of the user stories
-Work closely with Product Management to create and maintain a product backlog according to business value.
-Lead the planning product release plans and set the expectation for delivery of new functionalities
-Provide an active role in mitigating impediments impacting successful team completion of Release/Sprint Goals
-Research and analyze market, the users, and the roadmap for the product
-Follow our competitors and the industry
-Keep abreast with Agile/Scrum best practices and new trends
Requirements and qualifications:
-Bachelor's degree (BA or BS) in business, computer science, master's degree or related field;
-Two years of previous experience as a product owner (minimum), business analyst, or in a related field.
-Excellent organizational and time management skills.
-Sharp analytical and problem-solving skills.
-Creative thinker with a vision.
-Attention to details.
-Solid understanding of the product lifecycle.
-In-depth understanding of Agile methodologies, technical understanding of products, and up to date on industry standards and best practices
-Proficient computer skills, including experience with Microsoft Office Suite (Word, PowerPoint, Outlook, and Excel); working knowledge of software development.
-Comfortable working with multiple teams, in-house and remote.
-Excellent verbal and written communication skills
-Able to build strong interpersonal relationships with business analysts, UI/UX team, leadership, senior management, and internal and external stakeholders.
-Certification for Product Ownership preferred.