Entreprise: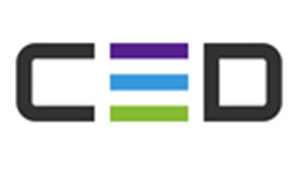 CED
Secteur:
informatique / télécoms
Taille:
Entre 20 et 100 employés
Description de l'annonce:
Who we are
CED Group is an European service provider for many insurers, property managers, corporates and governments. Its business consists on protecting and restoring value for the citizens all over 14 European countries. 2000+ employees and experts are serving our customers all over Europe. CED Tunisia is a subsidiary of CED Group. It consists of an IT-BI Development center and a Businees Process Operations (BPO) team to support our various European offices and drive operational excellence. We employ 120 professionals as of now and going to recruit 20 new positions in the coming 3 months, 5 of them in IT.
We are building in Tunis the digitalisation of all our front office applications and part of our middle office. Our solutions are in a Full Stack Environment using the most recent Microsoft Technologies: Angular, C#, .Net, SQL Server databases and Azure Cloud Technology.In this context, We are reinforcing our teams by hiring information systems technician .
The Main tasks of theIt help desk will be :
· Serve as the first point of contact for customers seeking technical assistance over the phone or email.
· Perform remote troubleshooting through diagnostic techniques and pertinent questions.
· Determine the best solution based on the issue and details provided by customers
· Walk the customer through the problem-solving process
· Following "scripts" when handling different topics
· Direct unresolved issues to the next level of support personnel
· Provide accurate information on IT products or services
· Record events and problems and their resolution in logs
· Follow-up and update customer status and information
· Pass on any feedback or suggestions by customers to the appropriate internal team.
· Identify and suggest possible improvements on procedures
Exigences d'emploi:
· Good understanding of computer systems.
· Ability to diagnose and resolve basic technical issues
· Proficiency in English
· Excellent communication skills
· Customer-oriented and cool-tempere