Entreprise: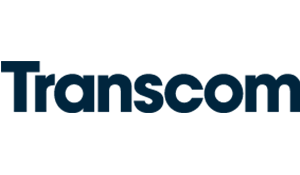 TRANSCOM
Secteur:
call center / télévente
Taille:
Plus de 500 employés
TRANSCOM WORLD WIDE
Nous assurons une gamme complète de services (Réception des appels) en langue Française, Italienne, Anglaise et Allemande pour le compte des clients internationaux à partir de nos deux sites en Tunisie et d'autres implantations européennes «near shore».

Tout au long de ces dernières années, Transcom a acquis une grande expertise dans le cadre de ses partenariats avec des marques et entreprises leaders mondiaux dans divers secteurs d'activité:
Services financiers

Transcom gère la relation client pour l'un des principaux acteurs du marché du paiement en ligne.
Logistique/E-commerce
Transcom assure le support du service clients de l'un des plus grands intervenants mondiaux dans le commerce et logistique par internet.
Voyages & Loisirs
Transcom gère les relations client de l'une des agences de voyages en ligne européennes les plus importantes.
Description de l'annonce:
The Social Media and Community Expert is responsible for recruiting through the social media and uses analytics to drive attractive and beneficial marketing across all channels.
What's in it for you?
A great opportunity to build a strong career within Transcom
Interesting and competitive salary package with bonuses
Excessive training and workshops
A CDI contract
Medical Insurance starting from your 1st training day (for you and your faimy members) : 5000 TND
Meals Vouchers starting from your 1st training day : 6 TND per day - After 03 months within Transcom , you will get 8 TND per day
Guaranteed Transportation starting from your 1st training day
Important onboarding plan
A variety of social bonuses and partnerships programs as benefits for our employees
Work from home and from site combination

Join our Transcom family as a SM&CE
You will be 50% working in the recruitment hub structure, and 50% for the Marketing Communication organization. In addition of the list of duties for the recruitment hub, this is what is expected for the other 50%:
Overall responsibility for coordinating PR, social media and marketing activities in hub Countries.
Overall responsible for content guidelines development of career page and other websites.
Overall responsible for coordinating hub's Intranet activities and campaigns.
This is what you will be doing on daily basis:
Develop Social Media (SM) strategy and analysis with marketing and communications in alignment with Global HR and Global CoE for Recruitment and Learning & Development.
Handle internal/external/social, find a balance between strategy and execution.
Be overall responsible for SM channels.
Create SM campaigns aligned with overall objectives and local plans.
Schedule daily posts across all SM platforms.
Utilize strong analytical ability for consumer experience and strong ROI (Return of Investment).
Work with analytics dashboards to identify opportunity areas.
Run A/B tests to determine the best channels and approaches.
Manage budget dedicated for the social media communication.
Requirements
Minimum studies: University diploma or degree (Law, Labour Relations, Work Studies, Business Administration and Management or similar).
Specific training and/or work experience in Human Resources Administrative Management, Post-Graduate Studies in Labour Relations and/or Labour Law.
Office package (Word/Excel/PowerPoint): High level.
Google Apps: High level.
E-mail Communication: High level.
Experience in HR IT databases/website communication systems/IT software for recruitment is an advantage.
About Transcom
We are a global network of 26,000 local specialists, across 22 countries, passionate about providing outstanding customer experiences. Equipped with intelligent technology, we strive to be one step ahead of the newest trends as we support the customers of over 200 international companies in a variety of industries. From reactive trouble-shooting to active solution-finding. It's what we call smarter people experiences.
We are the voice of our clients. We are Transcom.
Right now, we are growing our virtual footprint in North America and currently hire remote employees in 32 states and 6 Canadian provinces. Proud to be recognized by FlexJobs as #10 on their list of the Top 100 companies to watch for remote work in 2021.
We are passionate about people and look forward to meeting you!