Entreprise: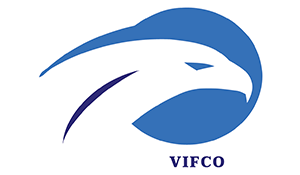 VIFCO
Secteur:
consulting / étude / stratégie
Taille:
Entre 20 et 100 employés
Description de l'annonce:
offre de stage de 3 à 6 mois pour des futurs community manager
BAC + 2 minimum
vous avez des compétences en informatique et communication, vous souhaitez intégrer un groupe avec plein de potentiel à l'international, vous maitrisez l'arabe l'anglais et le français, les réseaux sociaux et vous souhaitez développer vos connaissances et votre experience dans le monde professionnel, merci de postuler.
Internship: Community Manager
Vifco has a strong standing in the market and is steadfast in its values. Vifco is dedicated to its financial markets, fundraising, PPP structuring, Energy , Infrastructure business and expanding rapidly. Currently, we are seeking for Community Manager to join our Communication team.
JOB RESPONSIBILITIES
The internship will be covering one of following subjects:
The role requires strong writing and communications skills as well as expert knowledge in social media and skills in public relations, customer service, and some marketing experience. Key elements of the social media Community Manager's job include:
· Strategy, including creating multi-faceted strategies for various consumer-facing channels
· Content creation including websites, blogs, social media posts, and interaction with platform followers
· Public relations managing things like events, networking, press releases and product announcements
· Social media on Twitter, Facebook, LinkedIn and other platforms across the digital stream
· Customer Support as the front lines for consumer complaints, help inquiries and more on social media
· Analytics to track and measure website and social media engagement
JOB REQUIREMENTS
Bachelor's Degree/Professional Degree/MBA in Business Studies/Finance/Banking/Economics/Econometrics/ Applied Maths/Commerce / Infiormation Technology / Communication / Journalism or any other relevant education
Strong knowledge in Information technology, Softwares, Web design, and Social Media, Knowledge related to Financial Markets is a plus.
Knowledge and hands-on CMS, Photoshop, Video making softwares, Canva or other online graphics programs
Strong Microsoft Office experience (PowerPoint and Excel)
Great Communication skills, Result Oriented, Highly analytical, focused, proactive, keen eye for details, has good interpersonal and communication skills
social media platforms: Twitter, Facebook, Pinterest, Instagram, Snapchat, LinkedIn, Periscope, Yelp, Tumblr, YouTube, etc.
Google Analytics to track the effectiveness of social media outreach, Microsoft Office's suite of products, Familiarity with stock photo sites like istock
Hootsuite, Hubspot, Sprout Social, or similar programs to efficiently manage multiple social media postings and networks