Entreprise: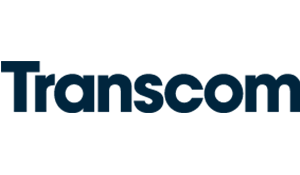 TRANSCOM
Secteur:
call center / télévente
Taille:
Plus de 500 employés
TRANSCOM WORLD WIDE
Nous assurons une gamme complète de services (Réception des appels) en langue Française, Italienne, Anglaise et Allemande pour le compte des clients internationaux à partir de nos deux sites en Tunisie et d'autres implantations européennes «near shore».

Tout au long de ces dernières années, Transcom a acquis une grande expertise dans le cadre de ses partenariats avec des marques et entreprises leaders mondiaux dans divers secteurs d'activité:
Services financiers

Transcom gère la relation client pour l'un des principaux acteurs du marché du paiement en ligne.
Logistique/E-commerce
Transcom assure le support du service clients de l'un des plus grands intervenants mondiaux dans le commerce et logistique par internet.
Voyages & Loisirs
Transcom gère les relations client de l'une des agences de voyages en ligne européennes les plus importantes.
Description de l'annonce:
IMPORTANT NOTE:
If you want to start working in late August, click HERE.
Are you passionate about e-commerce and online payment?
Transcom Tunisia is expanding! We invite you to be part of our success.
We offer
A competitive salary.
A very interesting bonus system of 600 DT!
Paid training.
Fixed language bonus (English): 110 DT
A certification bonus of 266 DT!
Health and insurance cover 5000 DT per year from your first day of training
Meal vouchers 6 DT per day worked for the first 3 months (8 DT per day worked after 3 months of work) from your first day of training.
Guaranteed transport from your first day of training.
Wedding bonus 500 DT ! Newborn bonus 500 DT ! Scholarship bonus 150 TD per child.
A continuous development plan and learning environment.
SCHEDULE : 7 AM - 4 PM / 9 AM - 6 PM
A Welcome Pack and many surprises await you.
Join our Transcom family as a customer advisor
We are recruiting customer advisors for inbound calls (MENA market) for our famous and prestigious client, the world leader in online payments to :
Provide superior customer service by responding to customers, using the appropriate communication channel, identify and assess customer needs to achieve customer satisfaction.
Attract potential customers by answering questions about products and services.
Follow communication procedures, guidelines and policies.
What you need for this job
Good written and oral communication skills.
Basic knowledge of electronic business.
The ability to troubleshoot and manage simple software.
Technical and logical thought processes.
A problem solving attitude.
Knowledge of computer support - Microsoft products, Word, Excel and Outlook
Proven customer service skills.
Positive, enthusiastic and supportive.
Effective keyboarding skills.
Ability to take ownership of requests and resolutions.
Ability to speak and type.
English level C (Fluent for customer support).
Arabic: Native level
About Transcom
We are a global network of 26,000 local specialists in 22 countries who are passionate about delivering an exceptional customer experience. Equipped with intelligent technology, we strive to stay ahead of emerging trends by supporting customers of more than 200 global companies in a variety of industries. From reactive troubleshooting to actively seeking solutions. That's what we call smarter people experiences.
We are the voice of our customers. We are Transcom.
Right now, we're expanding our virtual footprint in North America and are currently hiring remote employees in 32 states and 6 Canadian provinces. We are proud to have been recognized by FlexJobs as #10 on their list of the Top 100 Companies to Watch for Remote Work in 2021.
We are passionate about people and look forward to meeting you!