Entreprise: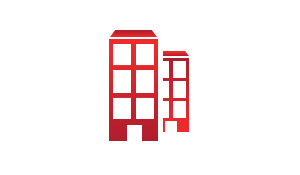 Description de l'annonce:
The ICRC Delegation in Libya – temporarily located in Tunis – seeks to fill the following position:
Driver Light Vehicle
The position is based in Tunis, Tunisia
The Light Vehicles Driver transports people and goods in a safe and timely manner, in accordance with ICRC rules, regulations and national traffic laws.
MAIN TASKS
Transports:Drives different types of ICRC light vehicles and transports people and/or material as per instructions, including for the weekends and evening duties as instructed. Loads and unloads vehicles when necessary and ensures that the goods are loaded safely. Properly delivers cargo as requested and obtains transport documents for all cargo transported. Ensures that passengers and cargo on board have all the necessary authorizations and documents available. Controls attributed vehicle and avoid misuse.
Vehicle checking and maintenance:Checks regularly the mechanical condition of the vehicle before the trip and at the beginning of all working days: fluid levels, wheels, tyres, lights, inspects for eventual leaking of fuel and oil, checks body condition. Ensures permanent cleanliness of vehicle. Performs field trip checks and ensures timely preparation of vehicle as per standards.
Security / Safety:Follows all internal ICRC and legal security and safety rules and regulations. Establishes and communicates through telephone as and when required. Is sensitive to security and road safety situation and reports any danger or incident to the Team Leader during field trips, and to his supervisor back at the delegation. Respects the local traffic law and represent the institution in a proper manner & avoids using mobile phones while driving and respects radio communication procedure. Avoids driving on hazardous roads or tracks. Makes sure that vehicle is parked in safe area all the time. Uses the security belt and asks passengers to use it. Drives only ICRC goods and personnel in ICRC vehicles unless instructed differently by superior. Respects traffic rules and ICRC speed
Reporting:Reports technical car defects and missing equipment immediately to the Fleet Manager. Maintains the logbook of the vehicles. Reports changes in security or road safety situation immediately to his superior. Reports any incident / accident immediately and ensures the timely establishment and submission of the relevant report.
Other activities:Drives in such a way that the fuel consumption is minimized (select proper gear etc.) Checks vehicle condition (ensures clean Air & Fuel-filter etc.) to minimize pollution. Ensures refueling of vehicle without spilling fuel or oil on the ground. Replaces other drivers during their absence. Performs any other activities upon request of immediate supervisor. Supervises and trains junior drivers to ensure the continuous capacity building in terms of driving techniques, internal regulationsand radio communication.
REQUIRED PROFILE
A successful candidate will have:
Secondary school level.
2-4 years of working experience in driving light vehicles.
Masters in 4/4 and VHF use (when required)
A good knowledge of written and spoken English, in addition, preferably computer skills
Very good communication skills
Driving license for at least 5 years (B, B1,D)
Basic mechanical skills
Ability to work in a team
Capacity to apply ICRC rules and procedure
Service oriented and flexible
Interest in humanitarian activities (especially ICRC's).
A successful candidate will:
Most important prerequisites for the position, such as diplomas, experience, languages…
As an asset, the successful candidate may also:
Needed soft skills for the position, such as flexibility, interest for Humanitarian…
We offer a rewarding and enriching work opportunity in a humanitarian and international environment with initial training and on-boarding.
Official working hours are Sundays to Thursdays 0800 -1700 (one hour lunch break)
Starting date: ASAP.