Entreprise: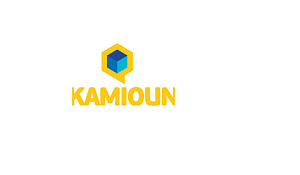 Description de l'annonce:
Kamioun is a mobile first platform that connects Fast Moving Consumer Goods (FMCG) manufacturers to corner shops. We enable small retailers to get their inventory in one face off, one click and in less than 24 hours free delivery. Kamioun is a first mover working on an emerging technology that is the next big thing in B2B retail tech. With a diverse, multicultural and on-the-move team, Kamioun is looking to make waves and shake up things in the Startup sector in Tunisia starting with our 1000+ retailers that use our app.
What you will do:
You will participate in the design, development, and implementation of new features.
You will help maintain existing Magento 2.4+ E-Commerce platform and develop updates, APIs, and backend databases.
You will improve our existing back-end and API: Solve bugs in the current version, increase the performance.
You will follow Magento best practices.
You will work in an agile environment.
You will test software to ensure responsiveness and efficiency.
You will work with external and internal APIs.
What is expected from you:
You have 2+ years experience working with PHP
You have high level competency in Magento 2, PHP, MySQL, and API creation/integrations.
You have knowledge of best practices.
You have the ability to write clean, optimized, and modular code.
Who you are:
You are driven, and a self-learner with an ability to solve complex problems.
You are passionate about technology and exploring new frameworks.
You are ready to learn and can keep up with the Startup pace.
You are experienced with agile (e.g. scrum, kanban)
You are comfortable working in a team.
You are experienced in building good working relationships with individuals across the entire business
You are fluent in English
What we will offer
A competitive package depending on experience
Training for Magento
Possibility to work remotely for at least one day per week
An environment where you can get your hands dirty into several interesting topics
A workplace where you can thrive and be your authentic self
Work every day besides an experienced and founding team with a track record in product/design and operations in both emerging and developed markets