Entreprise: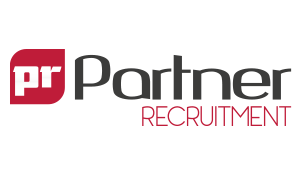 Description de l'annonce:
Nous recrutons pour le compte de notre client une multinationale industrie automobile un profil : Acheteur projet automobile
1. ROLE
The Project Buyer is responsible for the implementation and reporting of his/her parts packages starting from the RFQ
phase until six months after the start of production (SOP), within the defined cost, invest, and timing targets defined by
management.
The Project Buyer plays a central role in bringing new application projects from concept into production. The Project Buyer:
- Works internally with the Commodity Purchasing colleagues, and across the organization with R&D,
Quality Assurance, Logistics, Manufacturing, as well as international locations and management groups
collaborating on global projects.
- Collaborate to ensure familiarity with parts being sourced and supplier strategies.
- Commercial and timing responsibility for assigned parts and suppliers between nomination and start of vehicle
production (SOP).
- Negotiation of technical changes with supplier, including tooling cost, piece price and timing, to meet commercial
and delivery objectives.
- Managing and reporting timing for part development and off-tool sample delivery in support of pre-series builds.
Anticipation and resolution of issues that can jeopardize a flawless launch.
- Monitoring and reporting of tooling and supplier manufacturing site readiness to ensure a supplier's capability to
meet the pre-series build events and SOP.
- Maintenance of purchase orders request for LON, timing and part history using Purchasing Rules &
Tools.
2. MISSIONS
PRE / SELECTION OF NEW SUPPLIERS:
- Organize Sourcing Committee (SoCo)
- Select and contract with the suppliers identified for the project
- Ensure the update of purchase data base (LON) for the supplier nomination
- Define confidentiality agreements
- Can participate in supplier audits
- Analyze the capacity of suppliers
- Pilot his RFQ with Check List for RFQ + Drawing and technical data from prescribers, RFQ Package, item cards…
according to procedure
- Define, in cooperation with the Project team, the Purchasing action plan for the project and monitor its progress
- Analyze offers, define short list suppliers for nomination
- Animate preliminary technical review with prescribers, quality and potential suppliers
- Negotiate and define condition for supplier nomination
- Manage the LON and tripartite agreement for directed suppliers
- Verify the financial health of the supplier before nomination on new business
- Ensure the ownership of the DCP price definition and update the purchase price in the costing data base for customer
quotation
- Manage the Purchasing Project performance follow up for the Direction Project Review
- Ensure the improving of the K factor of the project before SOP by finding new opportunities of saving
PRE-SERIAL PRODUCTION:
- Validate contract for ordering parts for prototypes
- Validate the launch of tooling orders
- Participate in the implementation of the EDI tool
- Participate in order launches for pre-production parts and PPAPs
- Manage changes in development
- Ensure that the production time is well respected
QUALITY:
- Guarantee legislation at the campaign level: Insurance, REACH, Conflicts Minerals, Anti-Corruption... when a new
supplier is part of a project
- Guarantee payment terms with suppliers (parts and tooling)
- Ensure capacity Commitment from suppliers as per project requirements
- Define, when starting the project and for 6 months, quality results Purchasing / Suppliers and Logistics Service rates
GENERALITIES:
- Decline the purchase policy of the project in coherence with that of the XSO / Activity
- Consult and select the suppliers (RFQ) adapted to the project
- Establish and negotiates Nomination letters (Terms & Conditions with suppliers) until final agreement to validate by
the Commodity
- Transmit the validated Nomination letter and all necessary information to the site buyer (Project planning, contacts,
logistic protocol ...) who is in charge of placing the orders (tools, initial samples, pre-series of parts and series)
- Support the site buyer in case of blockage
- Ensure the reporting to its Hierarchical and Functional Direction
- Ensure the respect of the FMS Activity policy and the purchase strategy within the framework of the project
- Perform all E-LEARNING training
Education: Bachelor's degree in Business, Purchasing, Logistics, Supply Chain, or related major and
equivalent experience
Level of experience: Minimum of 3 years of Purchasing experience, preferably projects or program purchasing
experience in automotive
Skills Required: - Negotiation skills
- Knowledge of Automotive Business
- Project Management Experience
- Manage relations with Suppliers
- Knowledge of Purchasing tools
- General technical understanding (Reading Plans)
- English imperative. French or German is a plus. Good internal / external communication,
Good relationship