Entreprise: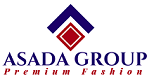 ASADA GROUP SARL
Secteur:
artisanat / textile / cuir
Taille:
Entre 100 et 200 employés
ASADA manufactures products that range from Casual / Citywear and Denim to Workwear clothing that provides protection for the wearer in the harshest conditions. ASADA also has modern-day expertise to manufacture Intelligent Clothing, adapting the latest in technological advances to be part of any label's everyday range. See below for more information.

Description de l'annonce:
As part of our clothing manufacturing activities, our company ASADA GROUP is looking to recruit a Warehouse and Cutting Manager :

The warehouse and cutting manager provides materials, equipment, and supplies by directing receiving, warehousing, and distribution services; supervising staff. he is responsible for planning and managing the cutting of materials into components for the production of textile products. The warehouse and cutting manager ensures the work is done accurately, cost effectively and within given timescales.
Job's Responsibilities:

Safeguards warehouse operations and contents by establishing and monitoring security procedures and protocols.

Controls inventory levels by conducting physical counts; reconciling with data storage system.

Maintains physical condition of warehouse by planning and implementing new design layouts; inspecting equipment; issuing work orders for repair and requisitions for replacement.

Produce reports and statistics regularly (IN/OUT status report, dead stock report etc)

Deciding on the correct cutting method for the type of material

Plan cutting operations with the relevant manager to optimize productivity, material consumption, quality and deadlines.

Check the supply to the cutting workshop with fabrics, linings, interlining and others.

Supervise the work of the teams and the security

Supervise and coordinate the work carried out by the cutting operators
Profil:
Degree in Textile and Confection or relevant field .

At least 5 years of experience in Warehouse and Cutting in the field of textiles and clothing.

Be honest, negotiator, dynamic and responsive.

Excellent attention to detail.




Data analysis and statistical aptitude.

Good interpersonal skills.

Highly conscientious and diligent