Entreprise: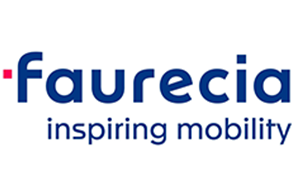 FAURECIA INFORMATIQUE TUNISIE - FIT
Secteur:
informatique / télécoms
Taille:
Entre 20 et 100 employés
Faurecia is an Equal Opportunity Employer
"Technical Perfection and automotive passion" is what defines Faurecia. We design, engineer and provide the best in technology, systems and services for automobile makers in every major market on all five continents. If you share our ambition for technical perfection and our passion for all things automotive, Faurecia has a career for you.
"Faurecia, a driving force… for your professional growth."
.
Description de l'annonce:
Develop and ensure the maintenance of applications in order to meet users needs
▪ Ensure unit tests on his/her own developments
▪ Engage tests with users and manage test feedbacks (receipt)
▪ Ensure the deployment of his/her developments on various environments in respect of applicable rules and in full collaboration with other IT teams (Operations, Network, Helpdesk, …)
▪ Be liable for the quality of his/her development under the respect of applicable standards
▪ Write and update the documentation of his/her developments
▪ Take part into projects/applications evolutions in relation with involved IT Departments (other Competences Centers, …)
Qualifications :
.Net Certified engineer
Good knowledge in C# .Net
Web API
MVC
TDD (Test Driven Development)
Entity Framework
Visual Studio
Azure DevOps
MSSQL Server
Fluency in English
Capacity to work in a team environment in an international context (distributed teams)