Entreprise: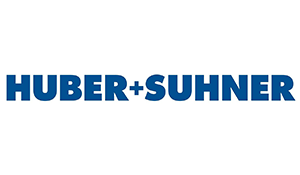 HUBER SUHNER
Secteur:
industrie électro-mécaniques
Taille:
Plus de 500 employés
Governed by the philosophy of "Excellence in connectivity Solutions", HUBER+SUHNER Group develops and produces high-quality electrical and optical connections. Our commitment to reliability and focus on sophistication make us a leader in three technologies: radio frequency, fiber optics and low frequency. The longstanding experience and know-how of our engineers allow HUBER+SUHNER to operate on a global scale, yet with a local approach according to each market. As a one-stop-shop for connectors, cables, cables assemblies, cable systems antennas and lightning protectors in our three core technologies, we can address our clients' needs for trans-technological solutions in the communication, transportation and industrial markets

Description de l'annonce:
The HUBER + SUHNER Tunisia company, which is part of an international Swiss corporation, is currently developing its operations in Tunisia. Since the beginning of 2011, we have taken over new competences from Switzerland in many different areas, developing, growing and constantly improving. You can be part of these activities. we are looking for you!
Why work with us?
we are an international company and our motto is " perfection in connection solutions''
we employ over 700 people in Tunisia branch of the company in Sousse
in our team we have wonderful people and we care about good relations between them
we respect the private life of our employees
we are open to interesting ideas and an innovative look at every topic
we are able to share knowledge and support each other
We are currently looking for a person for the position
Human Resources Assistant
To join our team and to undertake a variety of HR administrative duties. The successful candidate will be passionate about recruiting, supporting, and evolving employees through our company's guidelines and managing processes.
Main responsibilities :
· Assist with day to day operations of the HR functions and duties
· Provide clerical and administrative support to Human Resources executives
· Compile and update employee records (hard and soft copies)
· Process documentation and prepare reports relating to personnel activities (staffing, recruitment, training, grievances, performance evaluations etc)
· Coordinate HR projects (meetings, training, surveys etc) and take minutes
· Deal with employee requests regarding human resources issues, rules, and regulations
· Assist in payroll preparation by providing relevant data (absences, bonus, leaves, etc)
· Communicate with public services when necessary
· Properly handle complaints and grievance procedures
· Coordinate communication with candidates and schedule interviews
· Conduct initial orientation to newly hired employees
· Assist our recruiters to source candidates and update our database
Requirements and skills :
· Proven experience as an HR Assistant, or relevant human resources/administrative position
· Fast computer typing skills (MS Office, in particular)
· Familiarity with HR software and resume databases
· Basic knowledge of labor laws
· Excellent organizational skills
· Strong communications skills
· Degree in Human Resources or related field
We offer
· Employment based on a contract of employment
· Work in a company with an established position on the market permanently, which guarantees stability and a sense of security
· Friendly atmosphere and support of colleagues from the department
· Very good working conditions and high health and safety standards
· co-financing of conventions with gyms
· meals voucher
If you want to join us, go ahead and click 'Apply' and send us your CV.
We will read each resume very carefully, but we will only contact selected candidate