Entreprise: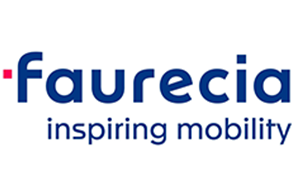 FAURECIA INFORMATIQUE TUNISIE - FIT
Secteur:
informatique / télécoms
Taille:
Entre 20 et 100 employés
Faurecia is an Equal Opportunity Employer
"Technical Perfection and automotive passion" is what defines Faurecia. We design, engineer and provide the best in technology, systems and services for automobile makers in every major market on all five continents. If you share our ambition for technical perfection and our passion for all things automotive, Faurecia has a career for you.
"Faurecia, a driving force… for your professional growth."
.
Description de l'annonce:
Our IT department is looking for an UX UI designer to be based at TUNIS.
The role of a is trainer designer s to build and desing training materials (mainly eLearnings and/or blended training).
The main missions of the role are to :
Create and maintain the Training materials and eLearning in line with Faurecia's Global Informations Systems (GIS) standards:
Design and produce eLearning courses applying pedagogical concepts and methodology (storyboards, course content, materials...)
Create Training documentation (power point, videos, graphics, animation…)
Coach the team in the design of eLearning.
Work with Training Team to develop, revise, evaluate and improve current courses materials (Digital Learning)
Being up to date and looking for new eLearnings tools and metholodogy.
Continuous improvement of training program using feedback and quality surveys.
Commitment to the highest ethical standards and willingness to adhere to Faurecia's Code of Ethics and Code of management.
The ideal candidate will have/be:
Technical degree or equivalent work experience & skills in graphical design and learning design (eLearning methodology included)
Experience & skills in the design of on line learnings (learning coched by a trainer and selftraining
Strong knowledge of eLearning tools (Articulate Storyline or similar)
Strong knowledge in graphical designer tools (i.e: Adobe illustrator,Adobe Flash, Adobe After Effects, Adobe Photoshop,Adobe in Design, Dreamweaver)
Good communication and expression skills
Experience in Training for large group settings would be a plus
Knowledge in Business process preferably in Automotive Manufacturing will be a plus
Language : English and French. Other language Spanish, German, Protuguese will be a plus.
Occassional travel will be required (normally to Europe)