Entreprise: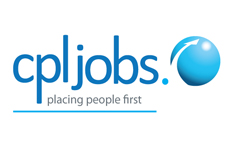 CPL JOBS
Secteur:
recrutement / ressources humaines
Taille:
Entre 20 et 100 employés
Description de l'annonce:
The Executive Assistant will be responsible for providing assistant tasks for the function management and the function team if required, as well as internationally. The goal is to provide support to the team members so that administrative tasks are taken care of to allow the manager and/or team to focus on their key responsibilities and deliverables.
Main Responsibilities & Tasks:
•Organize appointments, conferences and travels, plan events, make travel arrangements, create travel expense reports
•Plan, organize , and schedule own workload to complete the activities accurately and on time. The activities may include but not be limited to preparing documents and presentation materials; screening and responding to incoming correspondence, inquiries, and phone calls; drafting letters and official information releases; arranging and attending meetings; taking and distributing meeting minutes, organizing company activities /events, etc.
•Gather, compile, verify, and analyze information for the executive and functional team to use in documents such as memos, letters, reports, speeches, presentations, and news releases
•Facilitate smooth communication between the function management and other executives, managers, employees, authorities, externals etc.
•Handle confidential information and maintain the security of the function's and executive's records and files
•Perform other administrative tasks like cost center budget planning and monitoring of costs, database and org chart maintenance, managing personnel changes (entries, leaves) in function
Qualification & Skills:
•Bachelor degree ideally with a qualification in business / administration
•Minimum 2-3 years of work experience, and proven effective administration and organisational skills
•Strong sense of discretion, confidentiality, good knowledge of technical and business vocabulary, and a deep understanding of the organization's operations, procedures, and people
•Excellent communication skills in oral and written English, other languages an asset; a team-player with good problem solving skills
•Good MS Office skills; SAP experience is a plus