Entreprise: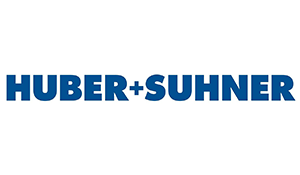 HUBER SUHNER
Secteur:
industrie électro-mécaniques
Taille:
Entre 200 et 500 employés
Governed by the philosophy of "Excellence in connectivity Solutions", HUBER+SUHNER Group develops and produces high-quality electrical and optical connections. Our commitment to reliability and focus on sophistication make us a leader in three technologies: radio frequency, fiber optics and low frequency. The longstanding experience and know-how of our engineers allow HUBER+SUHNER to operate on a global scale, yet with a local approach according to each market. As a one-stop-shop for connectors, cables, cables assemblies, cable systems antennas and lightning protectors in our three core technologies, we can address our clients' needs for trans-technological solutions in the communication, transportation and industrial markets

Description de l'annonce:
The HUBER + SUHNER Tunisia company, which is part of an international Swiss corporation, is currently developing its operations in Tunisia. Since the beginning of 2011, we have taken over new competences from Switzerland in many different areas, developing, growing and constantly improving. You can be part of these activities. we are looking for you!
Why work with us?
we are an international company and our motto is " perfection in connection solutions''

we employ over 700 people in Tunisia branch of the company in Sousse

in our team we have wonderful people and we care about good relations between them

we respect the private life of our employees

we are open to interesting ideas and an innovative look at every topic

we are able to share knowledge and support each other
We are currently looking for a person for the position:
Purchasing Specialist/ Material's manager deputy
Place of work: Sousse- Tunisia
Main tasks:
Identification of sources of supply of materials (search for potential suppliers).
Collecting offers and negotiating of prices.
Regular market review and analysis of price trends by collecting offers.
Determining the conditions for cooperation with local suppliers:
manner of making orders and deadline for do this (lead time);

terms of payment;

incoterms;

method of delivery and costs;

agreed minimum level of stocks.
5.Ordering materials.
6.Monitoring of all deliveries (according to order).
7.Periodic assessment and validation of suppliers.
8.Compliance with applicable regulations and other internal regulations.
9.Duty to fulfil superiors' requests, which are connected with work, if they are not against law or field of speciality.
10.Duty to perform ones' job in diligent and reliable way.
As deputy ensure:
Operative Production Planning Processes
Master Data management
Ensure all variances analysis and report to manager and division
Our expectations:
Strong leadership, coaching, communication and motivation competencies with a global focus and entrepreneurial spirit

Open minded for new approaches, thinks globally acts locally

knowledge of MS Office package and SAP system.

Fluent in spoken and written English

Strong negotiating skills.

Organizational and analytical thinking skills.


Team player in a global community

Experience in purchasing of materials.

Knowledge of rules of material supply.
We offer:
Employment based on a contract of employment

Work in a company with an established position on the market permanently, which guarantees stability and a sense of security

Support in the adaptation process

Friendly atmosphere and support of colleagues from the department

Interesting and responsible tasks
If you want to join us, go ahead and click 'Apply' and send us your CV.
We will read each resume very carefully, but we will only contact selected candidates.