Entreprise: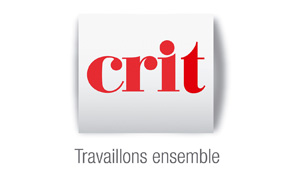 CRIT
Secteur:
recrutement / ressources humaines
Taille:
Entre 20 et 100 employés
Acteur global en ressources humaines: recrutement, intérim, formation et conseil RH.
Description de l'annonce:
We are recruiting on behalf of our client a Pharmacovigilance Country Associate

The Pharmacovigilance Country Associate will report to the Science Affairs Head NWA.
The Pharmacovigilance Country Associate will support the Pharmacovigilance Department in fulfilling the obligations for reporting side effects within the local applicable Regulation for pharmacovigilance.
Tasks and responsibilities of the Pharmacovigilance Country Associate:
• Taking care of rapid and timely processing of new and follow-up reports of adverse events and side effects (Adverse Events, or AE's), as well as Serious Adverse Events (SAE's) and Suspected Unexpected Serious Adverse Reactions (SUSAR's) which are unexpected SAE's with (possible) causality to the (study) drug, both from spontaneous reports (PBRER) and out of clinical drug research (DSUR)
• Processing all the AE's, SAE's and SUSAR's in the Global Safety Database according to the applicable internal policies and procedures (SOP's), and as required by the Tunisian Authority for reporting adverse events
• Responsible for timely reporting the adverse events and site effects to the Tunisian authorities and, in the event that the adverse events and site effects arise from clinical trials, to ethics committees and / or Drug Safety Management Boards (DSMB's) and / or Steering Committees of respective clinical trials
• Contacting reporters of the adverse events and site effects to obtain complete information for analysis
• Ensuring that product complaints are assessed according to AE, SAE and SUSAR criteria and forwarding eventual (S)AE's and SUSAR's to the Country Safety Head
• Contributing to keep local processes, procedures and systems up to date for recording and processing of side effects
• Assisting with the preparation of the audit/inspection and participating in the audit/inspection when appropriate
• Ensuring that all the required documents from reporting adverse events and aggregated reports (SLL, PSUR / PBRER, DSUR, RM planning & reporting) are managed & submitted to Tunisian/Libyan Health Authorities as required
• Ensuring timely response to Libyan Health Authorities queries when applicable
COMPETENCIES
• Education: PhD in Pharmacy
• Comprehensive knowledge and operational expertise of the EU/US and international Pharmacovigilance regulations,
• Excellent knowledge of Tunisian pharmaceutical regulations and requirements, Pharmacovigilance related regulations,
• Ability to work with multifunctional and multicultural teams in a matrix organization
• Ability to act as a Business Partner
• Ability to communicate effectively and efficiently with other functional departments in the business
• Good relationship ability
• Ability to resolve issues and proactivity
• Good organizational skills
• Cooperate Transversally
• Think strategically
• Language requirements: Local language, French and English written and spoken
EXPERIENCES
• 1 to 2 years experience as Pharmacovigilance Country Associate/Drug Safety Officer.