Entreprise: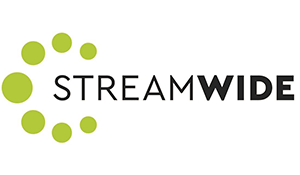 STREAMWIDE
Secteur:
informatique / télécoms
Taille:
Entre 20 et 100 employés
Description de l'annonce:
About us :
An established leader for Value Added Telecommunication Services, StreamWIDE assists operators and service providers worldwide in shaping their services innovation. We offer solutions for IP mobile messaging, Call Completion, convergence management, virtual numbers and social telephony, convergent charging, conferencing, virtual contact center solutions, call control and routing. The company is headquartered in Paris (France), with subsidiaries in Romania, the US, Tunisia, China and with multiple sales offices.
We offer complete solutions which require procedures for preparing the proper Hardware, Virtualization Systems, Linux Installation, Linux Configuration, Security Hardening, Package Management, and Product Installation.
In 2018 "Team On Mission" StreamWIDE Solution has been selected by the French Ministry of the Interior.
We need customer support engineers passionate by troubleshooting, problem solving and offering the best experience with our product to our customers.
Mandatory Skills :
- Minimum 2 years of customer support experience in a software company
- Strong troubleshooting/debugging skills and passion for problem solving and investigation
- Excellent ability to communicate with customers by phone and in writing in French and English
Appreciated Skills :
* Technical Backgroud is preferred
* Key Responsibilities :
As a Customer Support Engineer, your main tasks and responsibilities will be :
- Handle tickets coming from internal and external customers regarding the product within SLA for our desktop, Android and iOS apps.
- Take end to end ownership of customer requests by following internal process
- Test and troubleshoot the issues reported by customers and provide the results to the technical teams
- Manage interactions with all teams involved in the product in order to solve the customer request
- Identify, track and report product issues
- Provide training to customers on product features when needed
- Create periodical reports, statistics and documentation related to customer support
- Escalates issues to supervisor when needed
Ideal Candidate profile :
- Excellent ability to communicate with customers by phone and in writing in French and English languages
- Technical background is preferred
- Experience in a Customer Service Role concerning software products for desktop and mobile apps (Android/iOS)
- Analytical, pro-active, problem solving, positive attitude
- Ability to work under pressure and with tight deadlines
- Meticulous, organized and very attentive to details
Note: only english resumes will be considered