Entreprise: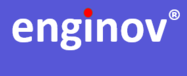 ENGINOV
Secteur:
informatique / télécoms
Taille:
Entre 20 et 100 employés
Description de l'annonce:
We are looking for an IT HELPDESK for an Automotive Industry Campany based in Tunis.
The IT global service desk and monitoring will be the SPOC (Single Point of Contact ) Between end-users and the IT organizational units ; also it will have the role of proactive monitoring /
The IT global service desk and monitoring member role is to ensure proper equipment operation so that end users can accomplish business tasks. This includes receiving, prioritizing, documenting, and cooperating with FS leads and members to fullfil end user help requests.
Mainly the function is not complicated : Monitoring , Escalation , Solving standard SR (Service Requests)
Exigences de l'emploi
National certificate or diploma of a professional education in an IT related profession or another profession if substantial qualification is available.
German Lanugage Recommended
ITIL Foundation Certification Recommended
Technical knowledge of network and PC operating systems, e.g. MS Windows, LINUX.
Technical knowledge of fundamental equipment like printers, scanners.
Technical knowledge of current network hardware, protocols, and standards.
Basic software development knowledge/experience with software development tools and programming languages like Java, ABAB.
Basic knowledge to use diagnosis and monitoring tools.
Infrastructure support experience.
Ability to work with tools and measurement devices.