Entreprise: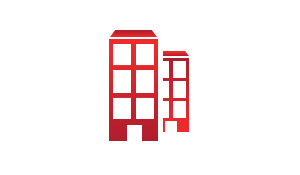 APPRENTUS
Secteur:
électronique / électricité / énergie
Taille:
Entre 20 et 100 employés
Description de l'annonce:
Apprentus is an online marketplace connecting students and private teachers. Our mission isto facilitate the sharing of knowledge and have a positive impact on society. We're about toreach millions of users and need to find the best DevOps or System Administrator in Tunisia to go even further!
Mission
We are looking for a top notch DevOps or System Administrator to ensure that we sleep well at night. You must have experience, be reliable, be organized, be analytical, be eager to learn and to adapt to new technologies. You will be solely responsible for all our IT
infrastructure!
Your main goal is ensuring that all the systems are always running at optimal level.
You'll make sure to secure our data, you'll prepare recovery procedures and you'll resolve pronto all the IT issues.
The Ideal Candidate:
● 2+ years of experience in a system administrator role
● Excellent knowledge of best practices around plan, install, management, control, and monitoring of server infrastructure
● Very good knowledge of Linux operating systems: CentOS, Ubuntu…
● Experience with Relational Databases, NoSQL Databases and/or Big Data technologies and containers
● Experience in installing and configuring application/web servers
● Experience in networking, routing, switching, firewalls, Internet VPN, remote implementation
● Plan & deploy backup solutions and disaster recovery strategies
● Elaborate the company security policies and ensure they are applied by all
● Proactive attitude to identify solutions to make the product better
● Strong analytical skills with the ability to recognize and address problems and concerns of complicated system setup
● Proven record of reliability and responsibility
● Excellent documentation and report writing skills regarding project status
● Well organized and paying strong attention to details
● Ability to work independently in a high paced environment
● Fluency in English
Pluses:
● Experience with Amazon Web Services
● Experience with general-purpose programming languages including but not limited to: Java, C/C++, Python, Ruby on Rails, JavaScript, React or Go
● Experience with Jenkins, Docker, logs systems, performance monitoring, Git
● Fluency in French Technical environment
● Available here https://stackshare.io/apprentus-ltd/apprentus-ltd
We offer:
● Become part of a fast-growing startup and have a visible impact on our growth and
future success
● A rewarding professional experience in a position of high responsibility
● Constant learning opportunities
● Place of work: Tunis or remotely in Tunisia
● Contract: CDI with CNSS, meal vouchers...
● Salary: A competitive salary, based on your experience
Are you qualified? Interested? Then send us your CV along with a few words to tell us why
we should work together!
Apprentus is proud to be an equal opportunity workplace and is an affirmative actionemployer. We are committed to equal employment opportunity regardless of race, color,ancestry, religion, national origin, sexual orientation, age, citizenship, marital status,
disability or gender identity.