Entreprise: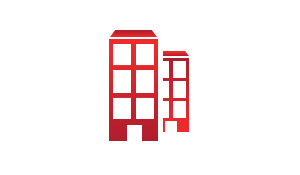 Entreprise Anonyme
Secteur: commerce / vente / distribution
Taille: Entre 20 et 100 employés

Description de l'annonce:
Transsion holdings' branch in Tunisia is looking for a warehouse supervisor in smartphone industry (located in Z.I Mghira) :
Main Responsibilities :
Follow daily branches PO, Releases the PO twice per day
Creating the Daily MWH reports
Receiving new shipments + preparing the safety stock level
Receive the tear down spare from L4 and check it physical, receive on system and arrange the physical location
Receive the Fresh out from branches, check it physical one by one, receive on system and handle the location
Receive the New bad parts from branches , check it physical, handle the system process to transfer it to defective, and transfer it physically to the defective room
Follow delay branches requests for DOA/SWAP
Check the call reports and prepare required DOA/SWAP devices for branches 3 times per day
Receiving local purchase devices, check physically, Scan IMEI and import on System
Handle the daily FG reports and DOA/ SWAP reports
Basic Requirements:
Bachelor's degree
1- 2 years of relevant experience in smartphone fields (Warehouse management and keeping)
Excellent verbal and written communication skills in English.
Advanced knowledge on MS Office Programs and other softwares (IT drive)
Strong communication and analytical skills with professional attitude
Young (maximum 35 years of age) and highly motivated to integrate a young and dynamic team.
Work conditions:
Workplace : Z.I El Mghira Ben Arous
Working hours : 48h/week
Gross Salary : 1800 TND - 2050 TND
Language : English (chinese line manager)
About the company:
Carlcare service is the Tunisian branch of The group Transsion holdings (Known for TECNO, INFINIX and ITEL brands of smartphone), it operates all over Africa, Middle East and Asia.