Entreprise: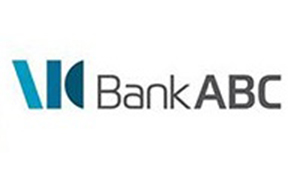 BANK ABC
Secteur:
banque / finance / assurances
Taille:
Entre 200 et 500 employés
Bank ABC Tunisie est une Banque Internationale filiale du Groupe Bank ABC fondé en 1980 à Bahreïn, Leader sur son segment de marché. Le Groupe Bank ABC est présent dans la région MENA, en Europe, en Asie, aux Etats-Unis et au Brésil et fournit des produits financiers et des services innovants exhaustifs comprenant le financement des entreprises, le financement des opérations de commerce international, le financement de projets, les financements structurés, la levée de fonds sur les marchés de capitaux, les syndications bancaires, les produits de trésorerie et la finance islamique. Notre Groupepropose également des services bancaires aux particuliers en Tunisie, Jordanie, Egypte et Algérie. Bank ABC est présente en Tunsie sous un double statut : une entité Offshore opérationnelle depuis l'an 1993 et une Banque commerciale résidente opérationnelle depuis l'an 2000. «Etre une Banque Internationale Leader dans la Région MENA» est notre Vision Stratégique. Les 3 C's « Client au centre de notre attention, Collaboration et Cohérence» sont nos Valeurs Universelles.
Description de l'annonce:
Education / Certifications:
· Master degree in Auditing, Accounting, Banking or related subjects; and
· Professional certification such as CA/ CPA/ CIA/ preferred.
Experience:
· Between three and six years in internal audit in Financial Institutions (Internal Audit Department or with an external audit firm).
· Proven experience in the identification and assessment of risks and controls related to Banking Operations.
· Development and delivery of presentations to senior audience.
. Familiarity with and exposure to different audit methodologies and with workflow-based audit software (e.g. BWise, Sinergy,).
Knowledge:
· Proficiency in Internal Audit techniques and methodology including thorough knowledge of IIA Standards.
· Deep knowledge of banking and Financial Institutions including Retail Banking, Wholesale Banking, and Trade Finance Products, processes and associated risks (e.g. Credit, Compliance, Operational risk...).
· Strong business and audit writing skills; can cohesively present and organize information; effectively articulates key points; emerging ability to adapt message to audience within the scope of assignments.
· Good knowledge of organizations' structures and enterprise risk management.
· Understanding of Tunisia regulations applicable to financial institutions, (e.g. Commitments rating, Tunisia central bank laws and circulars, Foreign exchange regulation…); Strong data analysis and/or technical skills to analyse complex business data utilizing automated tools and help identify problems would be an advantage. Knowledge of audit software (BWise, Sinergy, ACL) is also beneficial.
· Capable to develop review and analyse the ongoing effectiveness of all audit risk and control programs, recommending changes and improvements as appropriate.
Language proficiency: Advanced level in French and English.
Personal Attributes:
· Excellent organizational skills and ability to work proactively with minimum supervision assignments, determining when to act independently and when to seek guidance.
· Excellent attention to detail and analytical skills.
· Strong judgment and decision-making skills.
· Ability to work in a productive, collaborative, and cooperative way with a variety of people.
· Strong interpersonal skills to ensure effective interactions with all levels in the business.
· Excellent communication and listening skills with the ability to interact effectively with all levels of management.
· Demonstrates influence/challenge skills within the team, stakeholders, and audit head (e.g. appropriately challenging risks, scope, etc. and providing thoughtful suggestions instigating process improvement).
· Ability to manage conflict and work under pressure.
· Strong time management and results orientation.
· Ability to write articulating technical audit issues in business language.
· Flexible and positive approach to work, 'can do' attitude.
· Ability to handle confidential and proprietary information.
Bank ABC is an equal opportunity employer and qualified women are strongly encouraged to apply.