Entreprise: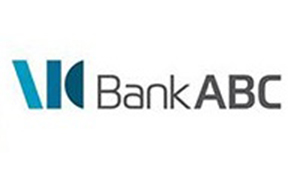 BANK ABC
Secteur:
banque / finance / assurances
Taille:
Entre 200 et 500 employés
Bank ABC Tunisie est une Banque Internationale filiale du Groupe Bank ABC fondé en 1980 à Bahreïn, Leader sur son segment de marché. Le Groupe Bank ABC est présent dans la région MENA, en Europe, en Asie, aux Etats-Unis et au Brésil et fournit des produits financiers et des services innovants exhaustifs comprenant le financement des entreprises, le financement des opérations de commerce international, le financement de projets, les financements structurés, la levée de fonds sur les marchés de capitaux, les syndications bancaires, les produits de trésorerie et la finance islamique. Notre Groupepropose également des services bancaires aux particuliers en Tunisie, Jordanie, Egypte et Algérie. Bank ABC est présente en Tunsie sous un double statut : une entité Offshore opérationnelle depuis l'an 1993 et une Banque commerciale résidente opérationnelle depuis l'an 2000. «Etre une Banque Internationale Leader dans la Région MENA» est notre Vision Stratégique. Les 3 C's « Client au centre de notre attention, Collaboration et Cohérence» sont nos Valeurs Universelles.
Description de l'annonce:
Education / Certifications:
• Finance, banking, accounting, business or risk management degree or qualifications.
• Lean/six sigma qualifications or equivalent.
Experience:
2-3 years of experience of organizational change management, business analyst or project manager role, leading business process transformation at least some of which are related to the introduction of new technology.
Principal Responsibilities and Deliverables of Role:
· Actively participate in the preparation of policies and procedures governing the banking activities.
· Elaborate and document appropriate bank's operational workflows.
· Contribute to ensure that the bank's policies and procedures are periodically updated and reviewed.
· Assist and collaborate in the plan and the organization of business process Reengineering / improvement projects and/or management review.
· Assist the head of Organization to Conduct change impact analysis to assess the potential implications of new local or international regulations/requirements and document the business requirements.
· Assist and actively participate in identifying, defining and documenting the business needs and objectives.
· Contribute in identifying opportunities for improving business processes notably to reduce operational risk and enhance the control environment.
Personal Attributes:
· Ability to influence change and instigate process improvements
· Good organizational skills and ability to work proactively
· Strong communication skills, both verbal and written in English and French
· Ability to speak in public confidently.
· Strong inter-personal skills to ensure effective interactions with all levels in the business
· Ability to manage conflict and work under pressure
· Strong judgment and decision-making skills
· Excellent attention to detail and analytical skills
· Strong time management and results orientation.
· Flexible and positive approach to work, "can do" attitude
· Ability to think beyond what is being requested
Bank ABC is an equal opportunity employer and qualified women are strongly encouraged to apply.