Entreprise: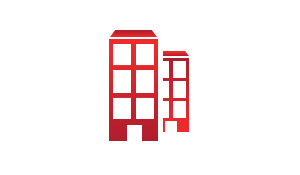 EMERSON
Secteur:
électronique / électricité / énergie
Taille:
Entre 20 et 100 employés
Description de l'annonce:
Emerson is looking for a highly motivated, self-directed individual to join our Tunis Test/Customer Support team. As part of the team, your main role is to ensure product quality, predictability, and delivery of our software products. The team is working with computer software systems whose software architecture is designed for the distributed enterprise using the latest technologies. The ideal candidate should have an aptitude for testing and beginner leadership skills.
Responsabilities:
Understand and analyze existing software
Defining test scope based on requirements, providing domain-level test estimates, developing, and executing test plans, reporting issues, improving test process, and providing information on product enhancements.
Identify test cases and use cases that need to be created or updated.
Analyze and Interpret data generated from performance test results.
Create performance test documentation and collaborate with the development team to discuss these results.
Collaborate with Project Managers and Feature Developers to ensure product quality, predictability, delivery of our products.
Provide input for technical manuals and user documentation as required
Troubleshoot test system issues.
Troubleshoot and reproduce customer issues before handing them to the development team.
Verify that customer issues are resolved after patch/release deliveries.
Create test summary reports.
Requirements:
Graduate of a Computer science engineering
Ability to learn quickly and work independently
Ability to address and solve complex problems
Ability to troubleshoot systems and write technical report.
Strong verbal communication skills to effectively collaborate with the technology team
Has attention to details, creative with good analytical skills,
Experience in web application testing
Experience in System Performance and Scalability testing
Experience in configuring and troubleshooting Windows operating systems and computer networks