Entreprise: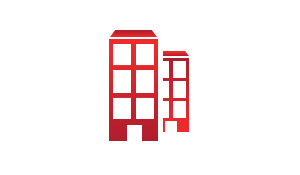 PRODUCTLIFE GROUP
Secteur:
recrutement / ressources humaines
Taille:
Entre 200 et 500 employés
Description de l'annonce:
Main activities:

Management of CAPAs related to GCP and Vigilance audits from their validation by the Lead auditor or Oversight auditors team, follow-up until their closure according to IRIS/LLS procedures.

Collect of the CAPAs or CAPA plan approved by the Lead Auditor or the oversight auditor (in case of audit conducted by a service provider).
Collect any CAPAs or CAPA plan follow-up from the audit responders.
Review the proposed follow-up actions and any associated evidences of action implementation provided.

If actions may be closed, document the close-out of the action.
If actions may not be closed, document the review and expectations.
If actions may be not completed, assess if the modification can be accepted.
Extension of due date should be not accepted systematically and only in special circumstances. In such case, initial CAPA due date is maintained.

Monitor the CAPA due date and in case of CAPA due date passed, request the CAPA or CAPA plan follow-up.
Escalate any CAPAs or CAPA plan overdue.

Document the CAPA review of Major and Critical Findings through the CAPA system tool.
Document the CAPA review of minor Findings through a specific CAPA system tool.

File the documentation in the concerned share point.
In case of workload, data enter the CAPAs in the centralised database.
Periodic reporting to the Head of audit department of CAPA closure progress.

List of CAPAs open, closed, overdue.
List of audits open and closed since the previous reporting.

Any other activity linked to the management of deviations/CAPAs related to GVP/Vigilance audits.
Required Skills:
Minimum experience of 5 years on Quality Management system of GCP/GVP perimeters.
Previous experience as GCP and or GVP auditor will be a plus.
Knowledge of applicable regulations to GCP and GVP perimeters.
Knowledge of CVP and Medical device regulations are a plus.
Previous experience within pharmaceutical companies and/or Competent Authorities.
Expert on CAPA management activities.
Language: English.