Entreprise: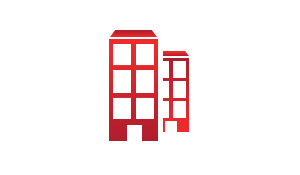 MINT IT
Secteur:
informatique / télécoms
Taille:
Moins de 20 employés
Description de l'annonce:
A career at Mint IT is about being a part of a team working on some of the most large-scale projects. You will be welcomed to a friendly and inclusive environment where you can learn and collaborate with some of the most talented people in the industry.
Mint IT is seeking talented Junior Scrum Product Owner who possesses a passion for mobile technologies. The PO will be guiding dev team within an Agile framework in order to create and deliver mobile applications that meet business, client, and company goals and puts their user first. This is a full-time permanent position with options to be part of Mint IT, a leader in app development companies in Tunisia.
WHAT WE DO
We aim to conquer great goals as an established and growing Mobile and Digital Development company. We offer a variety of services in mobile and industry4.0 solutions; web design and reliable customer support.

We conceptualize apps with delicacy, we design them with considerable attention to details, from within and from without. Our apps mirror our visions for futurist technology.

We collaborate with strong and successful team to help shape aspects of our apps user experience at the micro and macro level.

We produce and maintain relevant UI assets.

We engage in diversity and inclusion strategy, aiming for a unified and complimentary user experience.
RESPONSIBILITIES
Understanding product strategy, market, industry, and client goals.

Working with stakeholders to understand business problem statements and convert them into user stories.

Articulating product vision and user stories in a manner clearly understandable to development teams.

Managing backlog of user stories for one or more products.

Establishing user story acceptance criteria and refines stories with Scrum teams.

Reviewing and providing feedback on test plans to ensure application changes meet acceptance criteria.

Creating Sprint Release Plans with input from development teams.

Monitoring the development progress and provides updates to stakeholders, as requested.

Applying agile methods and processes to promote a disciplined project management process that encourages frequent inspection and adaptation of ongoing work product.

Leading planning and review meetings to communicate feedback on development achievements.
QUALIFICATIONS
Bachelor's degree and 2 years of product or project management experience

In-depth knowledge of Agile process and principles

Proven track record of delivering data driven solutions with a customer-first mindset

Established background in launching software or services in partnership with developers' teams and high degree of proficiency in prototyping, iterative development.

Experience successfully driving end-to-end delivery of data and intelligence solutions, including a wide variety of mechanisms, e.g. dashboards, APIs, real time alerts, etc.

Experience with procurement, expense management, and treasury businesses and processes
SKILLS
Balance of technical knowledge and business acumen

Customer first, ABCD thinking mindset

Proactive, with excellent project management skills and ability to manage multi-task effectively

Excellent communication skills with the ability to engage, influence, and inspire partners and stakeholders to drive collaboration and alignment

High degree of organization, individual initiative, and personal accountability
HOW TO APPLY
Please apply with a CV and Cover letter demonstrating how you meet the skills above. If we would like to move forward with your application, our HR Manager will reach out to you to explain next steps and guide you through the process.
Mint IT is proud to be an equal opportunity employer, and we are committed to hiring, promoting and compensating employees based on their qualifications and demonstrated ability to perform job responsibilities.
If you've got the right skills for the job, we want to hear from you. We encourage applications from all suitable candidates regardless of age, disability, gender identity, sexual orientation, religion, belief, or race.