Entreprise: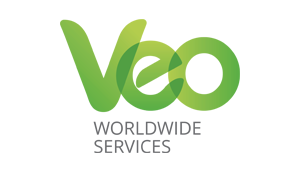 VEO WORLDWIDE SERVICES
Secteur:
consulting / étude / stratégie
Taille:
Plus de 500 employés
Qui est VEO?
En 2008, lorsque NOZ (le leader européen du déstockage) a commencé son expansion en Europe de l'Est et en Afrique, Veo est très vite tombé amoureux de sa vision et de son environnement agile, cherchant toujours à découvrir davantage sur cette extraordinaire activité qui est le déstockage et l'économie responsable.
Aujourd'hui, Veo Worldwide est un fournisseur de services B2B, implanté en Europe, qui compte 13 ans d'activité. Nous recherchons constamment des solutions pour aider les propriétaires d'entreprises à capitaliser sur leurs stocks invendus (fins de séries, produits à date courte, commandes annulées) et à devenir efficaces.
Grâce à tout cela, Veo consolide son renom basé sur l'engagement, la transparence, la solidarité, l'amélioration continue et la compétence.
Description de l'annonce:
VEO Worldwide Services is a B2B services provider, based in Europe, with 15 years of activity. In 2006, when NOZ (the European clearance leader) started its expansion within Eastern Europe and Africa, VEO quickly fell in love with its vision and agile environment, always pushing things to discover more of this amazing business of clearance and responsible economy. Hence, we've added our own dynamic culture and mindset to everything we embraced from NOZ.
We constantly search for solutions to help business owners capitalize on their unsold stocks (past collections, short expiry products, cancelled orders) and become efficient.
With all of that, VEO is consolidating its brand based on engagement, transparency, solidarity, constant improvement and competence.
Profile and requirements
We are looking for top manager profiles who understood management as continuous improvement of strategies, boosting the results and achieving global leadership objectives.
If you:
Are always looking to be better than yesterday, practice self-development and want to be part of a company that promotes agility;
Are an achiever and a believer in both individual and team's success;
Think that our concept is something great for the economy relaunch, by helping supply companies, even more in this new global context;
Think that clearance is a good way to contribute to a sustainable planet by reducing product waste and also give people access to more affordable products;
Like a mix between corporate and entrepreneurship approach, while being passionate about your mission and its impact;
Have a strong background in top management, a brave approach and enough courage to make a difference,
Then we will entrust you the perfect project in areas such as HR, fintech, commercial, IT and others.
We invite you to discover us and judge these rich, surprising and satisfying missions that await your expertise and dedication for yourself.