Entreprise: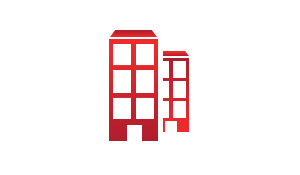 Description de l'annonce:
The Movement Cooperation Specialist contributes to developing and implementing the delegation's objectives for cooperation with the International Red Cross and Red Crescent Movement (the Movement) in line with the ICRC's Movement policies and in consultation with the local operating National Societies (NS) in Tunisia and Morocco.
Functional responsibilities
· Takes part in setting the delegation's operational strategy by promoting and clarifying the strategic role of the NS and other Movement components and their respective capacities, in particular in Morocco.
· Guides the development of joint procedures, operational and financial partnership arrangements and contributes to enhancing the partnership skills of the delegation's management and staff; oversees risk-management and accountability activities related to Movement partnerships.
· Contributes to the annual planning and implementation of the Cooperation objectives set in the delegation's PfR and is responsible of the follow up of the budget of the cooperation department.
· Contributes to ensuring that operational partnership objectives and the ICRC's overall input and strategies vis-à-vis the NS contain appropriate elements of capacity building and the Safer Access Framework (SAF) so that the skills development and sustainability of the NS are enhanced.
· Oversees the SAF and National Society Development (NSD) file, including the development of a coherent delegation wide SAF/NSD approach and direct support to the priority branches of the NS.
· Advises counterparts in the NS on strengthening compliance with the fundamental Principles of the Movement and an approach based on neutral, independent and impartial humanitarian action.
· Cordinates with the ICRC departments, in particular protection, to ensure a holistic and transversal approach in support to the NS in relation to de Protection of family links file
· Fosters a common strategy among Movement partners for supporting the NS, particularly regarding integrity, revisions to legal basis and statutes, protection of the emblem/campaigns for correct use of the emblem and development/revision of laws on the emblem.
· Contributes to analysing Movement dynamics, in particular in Morocco; advises the Cooperation coordinator and other ICRC staff on issues related to coordination within the Movement.
· Supports the Moroccan Red Crescent in its analysis of external stakeholders (e.g. the UN) and advises, as appropriate, on decisions whether to form operational agreements with them.
· Maintains and develops regular contacts at the technical and operational level, in close coordination with the Cooperation coordinator, and Movement components present or with programmes, in particular in Morocco.
· Contributes to the institutional reporting for the Cooperation department (analysis, MoMs, MfR, etc)
· Coaches the Cooperation team in Morocco
Professional experience and key competencies required
· University degree or equivalent experience
· Excellent command (written and spoken) of French, English and Arabic
· Computer proficiency
· 6-9 years' work experience in a field relevant to Movement Cooperation (inside or outside the ICRC)
· Minimum 3-5 years' experience as Movement Cooperation Officer 2 or international humanitarian work at the ICRC or another Movement component (NS and/or International Federation of the Red Cross and Red Crescent Societies)
· Professional experience in programme management
· Team management experience
· Good negotiation skills
· Analytical capacities
· Good knowledge of the working contexts (Tunisia, Morocco, ICRC)
Soft Skill dimensions:
Relationships
Partnerships
Capacity building
Coordination
Team management
Reporting
Administration, finance, logistics and information management
Planning for Results
Support to the delegation