Entreprise: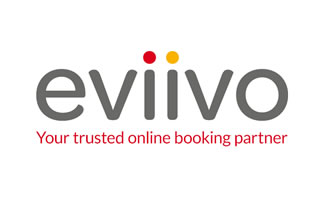 EVIIVO
Secteur:
informatique / télécoms
Taille:
Entre 100 et 200 employés
eviivo est une entreprise à forte croissance qui propose une solution logicielle permettant aux propriétaires de gîtes, chambres d'hôtes, B&B et autres petits hôteliers d'optimiser la gestion de leur hébergement au quotidien. Notre outil diffuse et met à jour en temps réel les informations de disponibilités et de tarifs sur de multiples canaux de ventes B2C tels que Booking.com, Airbnb, Expedia etc.
eviivo est une solution tout-en-un (channel manager + PMS) donnant la possibilité à nos clients de garder le contrôle et gérer leur établissement de manière centralisée.
eviivo, c'est 160 passionnés dans le monde qui travaillent au service de plus de 16 000 propriétés situées principalement au Royaume-Uni, en Allemagne, en France, en Italie, en Espagne, au Portugal et aux États-Unis.
Description de l'annonce:
eviivo is a dynamic company that markets award-winning booking software for independent hotels, B&B's and vacation rentals. We help properties manage and grow their bookings connect them to famous travel websites like Booking.com, Expedia, Airbnb and many more. Originally founded in London about 10 years ago, the company has reinvented itself as a dynamic and young company since its takeover by Investcorp at the end of 2011. It now has offices in UK, Germany, France, Tunisia, USA and more recenty in Spain. We currently have 160 employees and over 20,000 clients worldwide.
Role
You assist eviivo customers based in the UK market. This is an important position focused on customer success. The team is made up of experienced heads and new talent and together everyone has exposure to work across the full range of customer contact methods, including phone, chat and portal. This is a fast paced environment and the ability to multi task and to work well under pressure is essential.
Responsibilities
Provide support and advice in English to resolve customer queries by phone, chat and portal. Resolve 85% of customer issues at 1st point of contact
Assist eviivo customers in resolving technical problems they may be experiencing with the eviivo software.
Access customer PCs to trouble shoot technical issues including the analysis of anti-virus and firewall software impacts
Escalate genuine technical issues to the R&D Team using the CRM system
Meet and exceed customer service KPIs consistently
Handle general support queries in addition to technical issues
Identify issue trends and report these to the management team
About you
Excellent spoken and written English is mandatory
Experience of product support, technical helpdesk, customer service
Tech lover - you'll spend your time solving technical issues on the computer
Excellent customer service skills and a passion for 'right 1st time' approach to service
Ability to analyse errors
Polite, professional, calm under pressure and self-motivated to meet targets
The company offers
Permanent contract, full time
Role based in Tunis, Les Jardins du Lac 2
Lunch tickets and health insurance
Great working atmosphere in an international environment
Combine success and fun within a great company culture together with smart, driven and social people
Please send your CV in English if you apply for this position.