Entreprise: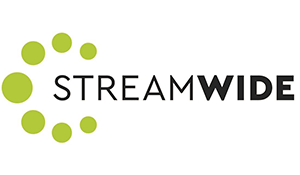 STREAMWIDE
Secteur:
informatique / télécoms
Taille:
Entre 20 et 100 employés
Description de l'annonce:
The Project Delivery Engineer is responsible for the end-to-end delivery of implementation projects for StreamWIDE's Solutions to our end customers, telecommunication carriers and integrators. The Project Delivery Engineer manages the solutions integration and software implementation process through phases of requirements gathering, analysis, design, build/customization, system integration, acceptance testing, production implementation, and transition to support. He coordinates all tasks, and ensure deliverables are produced as needed. The Project Delivery Engineer may be responsible for system installation and configuration, testing support, troubleshooting and issue resolution, client training, rollout support and hand-over of the system to the Support Team once live and stable. The role is client-facing and it requires strong technical expertise, issue management and investigation capabilities, and excellent communication skills.
REQUIREMENTS
TECHNICAL OS:
Advanced use and administration of Linux Red Hat (mandatory)

Installation, scripting shell, partitions, clustering, etc.
DATABASES:
MYSQL (mandatory)

Oracle (appreciated)
NETWORK:
TCP/IP basic knowledge (mandatory)

telecommunication networks design and architecture (mandatory)

Cisco routers and switches CLI (appreciated)

VOIP experience (appreciated)
EXPERIENCE :
IT & Telecommunications experience

Networking experience (TCP/IP)

Experience with Project Management

Lead multiple projects concurrently SKILLS

Good interpersonal skills and the ability to work under pressure

Organized, independent, and self-motivated

Must be willing to travel

Ability to work in a fast paced environment with aggressive deadlines

Problem-solving skills and a strong technical background are essential