Entreprise: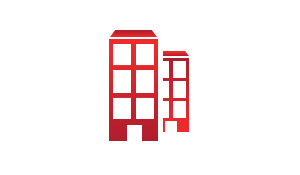 Entreprise Anonyme
Secteur: informatique / télécoms
Taille: Moins de 20 employés

Description de l'annonce:
iCOVER is a multinational company headquartered in Paris and with a presence in several countriesaround the world that provides international wholesale background screening solutions.
Our services are focused on pre-employment screening checks for individuals across the world. These activities are performed in accordance with the applicable data protection laws. https://www.icover services.com/about-icover-services/
We are looking for an innovative, highly organized and result driven professional to join our team.
---
What you will be doing - Regular activities for this role will include:


• Handling incidents such as escalations, product questions, delays, clarification of results, in due time and form.

• Making recommendations for the implementation of remedies to prevent or fix the above incidents.

• Creating, reviewing and refining internal guidelines and process instructions.

• Participating in diverse meetings with the team, can be invited to meetings with other departments such as IT or Delivery.

• Monitoring of any changes or situations impacting the services provided by the company, such as changes in regulations impacting the way we process our checks, and communicate them to the Manager as well as to other internal stakeholders, when applicable.

• Storing and updating of product information (including providers' details) in the different company's systems.





How we expect you to behave:


• You comply with company standards on conduct, professionalism, brand reputation, confidentiality and standard health, safety and security processes. This includes use of the company systems as intended.

• You are commercially focused and use company resources wisely with a focus on increasing the overall profitability of the business and reducing costs.

• You manage your own personal development to keep your skills current and at pace with the market.

• You pay attention to your communication and are responsive to colleagues. You challenge inappropriate behaviors in others constructively and positively.

• Escalate concerns/issues to manager when outside of area of responsibility.





Transverse competencies:


• Prior experience in a quality related position.

• Critical thinking.

• Flexible working approach.

• Teamwork.

• Adaptability and flexibility.

• Proactive attitude.

• Creativity, sense of innovation.

• Excellent time management.

• Organization and attention to detail Interpersonal skills.





Technical skills:


• Service quality oriented

• Problem-solving skills

• Business oriented

• Training and knowledge transfer

• Knowledge of Word, Excel, Power Point, etc.

• Previous experience using Smartsheets, and Jira are a plus.





Requirements for taking the position:


• Master's in business administration preferred. Any other bachelor's degree could also be eligible based on experience.

• Excellent verbal and written communication skills in English. Command of a second language will be an asset.

• 2-years' experience in a customer quality-related position.

• Keen attention to detail.

• Strong analytical and problem-solving skills.

• Creative and innovative thinker.

• Diligent and meticulous.

• High regard for compliance standards and quality control.

• Previous experience working in a multinational environment.