Entreprise: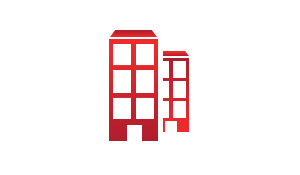 EASYMOVIE TUNISIE
Secteur:
communication / publicité / média
Taille:
Entre 20 et 100 employés
Description de l'annonce:
We created EasyMovie in 2013 with the ambition to democratize video within organizations, the same way PowerPoint™ democratized presentations. We have offices in Paris, New York, San Francisco and Tunis (100+ employees overall).
Over 300 organizations use our solution on a daily basis and benefit from the most advanced technology & expertise of the market in terms of video creation, hosting and integrations to sales platforms.
Our product
A SaaS platform used by large corporations & tech companies to:
Win more clients
Enhance Salesforce™ opportunities comprehension
Make emails more relevant
Reduce meeting times
Make meetings more efficient
Transfer knowledge faster
Prospection has changed and now requires sales AND marketing skills. As a BDR at EasyMovie your primary mission will be to book meetings to the sales team. To be successful, you will need to master your messaging, social selling, as well as sales, growth & content skills.
What You'll Do:
● Prospecting for new clients/ lead generation. Target audience: business development, sales & sales enablement leaders within Tech companies
● Create and adapt powerful messaging, including videos (obviously)
● Use multichannel strategy to book meetings (Emails, Social selling, warm calls)
● Focus on Social selling + video prospection
● Conduct Market research, provide feedback and share the knowledge
What We Are Looking For:
● 3-5 years of experience in B2B sales/marketing with a history of exceeding targets and expectations
● Experience in SaaS-based solutions and selling to CXO, senior management and director level
● Both creative and rigorous: test & learn is key and requires to always try new approaches, while monitoring the results and following processes
● Great oral (to create videos for clients) and written (messaging & content creation) skills and ability to have or suggest initiatives
● Ability to work in a scale-up environment where you own your own business, work autonomously and are excited to share your ideas and successes
● Excellent professional communication skills, both oral and written, coupled with excellent active listening skills, presentation skills
● Capability of understanding customer pain points, requirements and correlating potential business value
● Experience working with sales tools like Salesforce, SalesLoft, Sales Navigator, or similar sales/marketing tools
● Strong storyteller with experience in formalized sales trainings like Customer Centric Selling, Challenger, Solution Selling, or similar
● Experience selling to Sales Leaders and Sales Enablement a plus
Why you'll want to work at Easymovie:
● We are creating the BDR department in Tunis. You will work closely with the sales and marketing teams in Paris & New York. Be the first to join the adventure and become a pilar of a growing department!
● Be a part of a thriving sales organization and collaborate with teams across the organization including customer success and marketing
● Great team and people-first culture
● You resonate with our company's mission and value teamwork and high energy
● You'll be able to make a difference in helping employees have a voice
● An opportunity to learn and grow within a role that is important to you
● Great benefits. We offer competitive salary, medical, dental, and vision coverage for you and your dependents, and paid time off, generous vacation/holiday policy to name a few
BE EFFICIENT - Done is better than perfect. Make sure you are making a difference. Focus on the 20% of effort that brings 80% of results.
PROVE BEFORE SCALING - Start small and prove the value/ROI before scaling. Before taking on an initiative, first confirm it has significant potential, then start with the smallest step.
DISAGREE & COMMIT - Leaders have conviction and are tenacious. They do not compromise for the sake of social cohesion. Once a decision is determined, they commit wholly.
BE CUSTOMER OBSESSED - Everything you do must bring value to the customers and to users.
BE SIMPLE - Seek simplicity in all things.
BE ACCOUNTABLE - Make things happen regardless of challenges.
BE SOLUTION DRIVEN - Don't report problems without bringing 3 solutions to the table.
BE A LEADER - Make people want to work with you. Communicate first, don't hide behind processes.
BE INCLUSIVE & VALUE DIVERSITY - English is our common language as we want to be global and inclusive. We proactively collaborate and share our knowledge across teams and countries. It is how we excel and grow.
BE A LEARNER - Evaluate what works and what doesn't work. Repeat the good; learn from challenges and invest time in developing people. Feedback is a gift.
CARE FOR ONE ANOTHER - By promoting a healthy work life balance, we secure commitment from our people. Anticipate the needs of others.
TRUST EACH OTHER - We trust that no matter where they work, people will do their jobs effectively and will bring up when they come up.
BE POSITIVE & HAVE FUN - We're working in a fun space. Captivate your audience and share positive news. There must be something to celebrate every day!