Entreprise: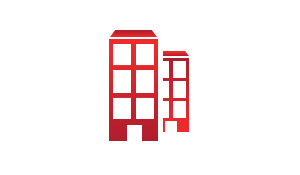 Entreprise Anonyme
Secteur: autres
Taille: Moins de 20 employés

Description de l'annonce:
The Electrical & Instrumentation Designer will be part of our Engineering department and will be responsible for designing and drafting industrial control cabinets, control network schematics, and power distribution systems. This includes panel conceptual designs, control panel wiring diagrams, component layouts, hookups and creation of detailed bills of materials. Our customers are largely manufacturing facilities in many different industries including chemical, power generation, refining, oil & gas, marine industries...
Typical work assignments will include:
Review MEP drawings and identify related equipment (dampers, sensors ..)
Understand and design for various control instrumentation (transmitters, valves, motors, etc.).
Create control panel component and design standards and templates.
Develop schematics, single line diagram, panel layouts, fabrication drawings and BOMs, according to IEC, NEC, UL, CE, and NFPA standards.
Assemble and review control panel submittals.
Gather data for electrical design work.
Develop network and electrical drawings, including but not limited to, loop sheets, equipment power distribution, grounding, and networking (Ethernet and Control networks).
Work with customer instrument databases to extract relevant design data.
Exigences de l'emploi
Basic qualifications include:
Technically proficient individual with engineering degree (Electrical, Instrumentation, mechanical)
Minimum 2-year experience in Electrical and Instrumentation design
Be able to comprehend and interpret technical literature.
Advanced knowledge of AutoCAD
Industrial control systems drafting experience.
Electrical design experience (Low voltage ).
Knowledge of PLC, VFD, and networking platforms or equivalent. and proficiency of wiring field devices, panels etc..
Good knowledge of Instrumentation, field devices, and PLC, DDC etc..
Understanding of hydraulics, pneumatics, temperature, pressure, flow, and mechanical dynamics,
Knowledge of HVAC system like chiller water system, cooling towers, AHUs, FCUs ..
Relevant experience in BMS and industrial automation design : Interest in learning and implement industrial automation and electrical systems (HVAC, Fire detection, CCTV, IDS, ACS ..)
General knowledge of IT and network protocols like BACnet, LON , Modbus ..etc
Excellent written and verbal communication skills.
Deadline and detail oriented.