Entreprise: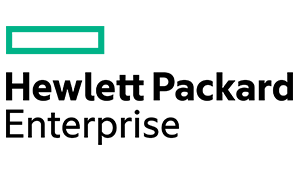 HPE
Secteur:
informatique / télécoms
Taille:
Entre 100 et 200 employés
Description de l'annonce:
Hewlett Packard Enterprise (HPE) Pointnext is our global services organization, which aims at attracting, motivating, training and retaining the best employees within the business. We are focusing on services-led solutions from edge to cloud, while assisting our customers on their digital transformation journey.
Today we are looking to hire an Account Support Manager who's passionate about IT, to join our Tunisian team. As our new team member, you will work with strategic accounts across northern-western Europe and high value services. You will share the core values that drive our business where partner, innovate and act is key.
Working as an Account Support Manager within Pointnext also means being part of a truly international and dynamic working environment. The role offers great flexibility and opportunities to develop your managerial experience and career within the broader HPE organization. In this role you will be able to demonstrate your excellence in building and managing strong trusted customer relationships as well as your ability to influence and manage the overall service experience from HPE. The role is a great fit for curious and motivated people who understand the main principles of ITIL and Service Management.
As an Account Support Manager you will be the named contract assigned person, who leads the account delivery team for that contract. You will be responsible for developing and maintaining a strong trusted relationship with your assigned customer(s), and the overall service experience from HPE.
Responsibilities
Owns customer operational relationship develops & nurtures to excellent customer satisfaction

Communicates with customer on an ongoing basis on all aspects of whole sales cycle and service delivery

Maintain thorough knowledge of leading edge technologies and industry/market domain knowledge

Maintain broad multi-technology expertise and end to end product & service portfolio knowledge engaging deep technical skills from HPE when required

Provide consultative IT Advice, collaboration, operational best practices sharing and has a broad technical understanding of the customer's business and IT environment

Applies company solutions to meet highly complex customer needs

Identifies customer needs for additional services that could lead to future service revenue growth

Lead Customer Expectation management as part of escalation process

Lead cross-team or large programs/projects, partnering with our account- and delivery teams as well as with our business partners, to drive high quality work at all times

Understands standard procedures of Project Management and Change Management

Proactively proposes improvements and changes to the customers' IT environment
Knowledge and Skills required:
Language requirements – in written and spoken:

You must be fluent in English, good skills in French is an advantage
(Additional languages from European countries might also be advantageous)
Experience/Education:

University degree in IT, Business, Management, International Relations or equivalent (Degree in IT is an advantage)

8+ years' experience in IT Service Delivery, Customer facing role in IT Operations or Account Management Role in IT or Engineering Business

Experience working with higher management (i.e. IT Infrastructure Manager, Executive level ) at the customer account

Understands the main principles of Service Management

ITIL and / or Project Management certification
Delivery/Communication

Ability to build and manage strong customer relationships

Excellent verbal and written communication skills

Broad multi-technology knowledge

Strong influencing and presentation skills

Analytical and problem-solving skills (proactive, reactive and creative)

Ability to understand & analyze customer impact of an issue or problem to implement a corrective action plan

Passion for IT
Working at HPE
We offer a challenging role as an Account Support Manager including continuous training and certification opportunities as well as great opportunities for further professional development.
At HPE, we deliver equal opportunities, flexible work-life balance and constantly evolving career growth as well as competitive benefits, salary and shared values and purpose.

HPE is an equal opportunity employer – minority, female, veterans, individuals with disabilities, LGBTQIA+ and affirmative action. We are committed to diversity and building a team that represents a variety of backgrounds, perspectives and skills. We do not discriminate and all decisions are made on the basis of qualifications, merit and business need. Our goal is to be one global diverse team that is representative of our customers, in an inclusive environment where we can continue to innovate and grow together.
#GRSTunisia
#LI-AG1
1071706
This role has been designated as 'Edge', which means you will primarily work outside of an HPE office