Entreprise: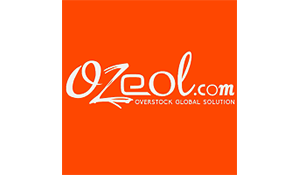 OZEOL.
Secteur:
commerce / vente / distribution
Taille:
Entre 200 et 500 employés
Avec de nombreuses années d'expérience dans le commerce international couvrant plus de 30 pays dans le monde entier, OZEOL est leader dans le sourcing et la facilitation des transactions entre fournisseurs et acheteurs à travers le monde pour la liquidation des stocks excédentaires de produits finis.

Rejoignez un environnement international privilégiant l'esprit d'équipe pour l'atteinte d'objectifs d'amélioration et de développement de l'entreprise et de ses collaborateurs.


Description de l'annonce:
Established in Sousse, OZEOL is a multinational company with a seniority of 11 years on the market. We are specialized in the revalorization of unsold products from all over the world
As part of the development and growth of its activities, OZEOL is looking to recruit the following profile:
An International Buyer
Missions:
You will be in charge of:
· Prospect the international market to buy overstocks, liquidations and unsold goods at the best prices.
· Negotiate purchasing conditions and prices
· Follow up on orders and necessary documentation.
· Follow up with the company's internal software and office resources.
· Know how to manage claims and disputes with customers and vendors.
· Coordinate and communicate frequently with managers and support staff.
· Ability to meet qualitative and quantitative objectives set by management.
Profile:
· Strong negotiation and communication skills are paramount.
· Bilingualism in French/English is required.
· Motivated and commercially minded
· Proficient in Microsoft Office suite with emphasis on Excel skills
Why You?
-Let's talk about the real recruitment criteria... Beyond̀ technical skills, you see the glass half full and bring "good vibes" to the team. You are curious, humble, creative, honest and direct...
Why us?
-Because for us being serious is not taking ourselves seriously. Because we want to work without and our ambition is at the top, because we encourage initiative, because we will boost you
We offer you:
· A free technical vocational training
· A permanent contract (CDI) from day one
· A young team and a pleasant work environment
· 40hrs/week work schedule
· Career development opportunities.
If you think that you master what we are searching for, don't think twice and send your resume