Entreprise: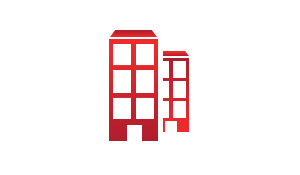 Entreprise Anonyme
Secteur: électronique / électricité / énergie
Taille: Entre 20 et 100 employés

Description de l'annonce:
We are a multinational company looking for a hardworking and reliable HR & Administrative Assistant to join our team!

If you are passionate about HR operations and you would like to give your contribution in creating a great company culture, this is the right position for you.
Job Description
In this position, you will be involved in recruiting, onboarding, payroll, company events, administrative tasks, reporting, logistics, and office management activities. You will work under the direction of the site manager, HR, and finance managers.
Job Responsibilities
Manage and update HR databases with different information such as new hires, terminations, sick leaves, warnings, vacation, and days off.
Administrative processing and assistance for new hires, onboarding, terminations, expense reports
Help in payroll management, preparation, and payment process
Answer employees' questions and provide requested information
Manage employee health and welfare plans
Observe implementation of office Policies and Procedures
Serve as a focal point with vendors, generate purchase orders and request payment
Serve as a focal point for the company with the local administration and handle correspondence with ministries, tax administration, social security administration, customs, etc.
Coordinate travel logistics (visa, flights, hotels, car rent, etc.) and company events
Assist finance department and manage petty cash
Basic Qualifications
Excellent written & verbal English communication
Higher Education
Proven experience as an HR coordinator or relevant human resources/administrative position
Knowledge of human resources processes and best practices
Skilled at using Microsoft Excel, Microsoft Word, Microsoft PowerPoint
Ability to handle data with confidentiality
Preferred Qualifications
Business Administration or Human Resource Management education background