Entreprise: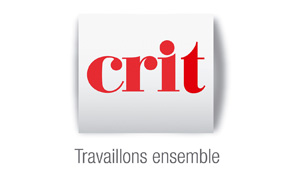 CRIT
Secteur:
recrutement / ressources humaines
Taille:
Entre 20 et 100 employés
Acteur global en ressources humaines: recrutement, intérim, formation et conseil RH.
Description de l'annonce:
CRIT is looking for a HR COORDINATOR NWA ​for a international company.

JOB PURPOSE

HR coordinator for North West Africa (Tunisia, Morocco, Libya and Algeria and FSA) is a pivotal and hands-on role that provides operational Human Resources support to designated functions across commercial functions
HR coordinator is responsible for:
- Analyze compensation&benefits data and prepare strategic scenarios and solutions
- Drive budget and challenge headcounts with financial partners
- Update Workday Data in NWA - Coordinate all recruitment / mobility processes within NWA - Build strong relationship with partners (business, HR services, Finance, Purchasing,…) - Deliver day-to-day operational HR Excellence to the business
SKILLS, EXPERIENCE, KNOWLEDGE REQUIREMENTS & CULTURAL TRAITS
• Finance experience or background is strongly required.
• Business and results oriented
• Data analysis/ Excel expertise
• Cooperate Transversally - Collaborate effectively with peers, stakeholders and partners.

Cultural traits / P2W Behavio
• Push to go beyond the level we have operated until now : constantly challenge the status quo focusing on the priorities that will deliver the best outcomes and letting go what won't: be intolerant to mediocracy, believe we can and must do better and aim at higher but never at the expenses of our values and judgment
• Put the interest of the organization ahead of own of those of his her team : consider both short and long term impact of decisions ; puts collective and global goals above individual or local goals; share resources and capabilities with those with the greatest need and impact; enable decision making at appropriate level
• Act in the interest of our patients and customers: actively engage with customers to know their current and future needs; brings an external perspective into decisions
• Take action and don't wait to be told what to do: take smart and informed best bets with the information at hand and anticipate the consequences of her/his actions; use personal judgement and others' advice to make bold and impactful decisions which move us forward
• Role model our 4 values: teamwork, integrity, respect, courage