Entreprise: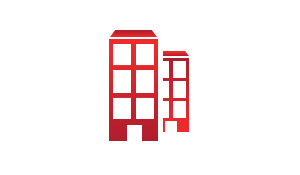 Entreprise Anonyme
Secteur: informatique / télécoms
Taille: Moins de 20 employés

Description de l'annonce:
We are currently looking for a SalesAccount Manager to join Groupado team.​
If you are looking for an opportunity in a company that has a clear vision, understands the need for change, adopts growth-generating innovation, and offers impressive career opportunities, then this position is for you.​
Requirements and qualifications :
●Purchasing and buying experience.
●Strong management and inter-personal skills
●Exceptional commercial skill
●Ability to anticipate, structure and organize
●Very detail oriented
●3 years and above work experience in a similar capacity
●Excellent computer skills
●Exceptional analytical, organizationaland interpersonal skills
●Proactive, entrepreneurial and has proven ability to deliver exceptional results.
Responsibilities:
●Maintain the CRM tool, a vital tool used to manage customer relationships
●Serve as the main point of contact for the experience creator.
●Grow existing business relationships and acquire new business
●Meet assigned sales quotas
●Understand customer's requirements
●Producing Monthly sales reports
●Building a very friendly user interface for our creators and our customers by being involved in our Tech developments
●Negotiating costs and payment terms with the creators
At Groupado Tunisia, we are convinced that people are drivers of change,
and that the world of tomorrow will be shaped by all their initiatives, from the smallest to the most ambitious.​
If you too want to be directly involved, grow in a stimulating and caring environment, feel useful on a daily basis and develop or strengthen your expertise, you will feel
right at home with us!