Entreprise: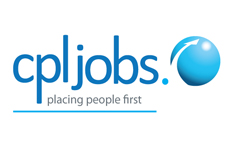 CPL JOBS
Secteur:
recrutement / ressources humaines
Taille:
Entre 20 et 100 employés
Description de l'annonce:
Cpl jobs is recruiting on behalf of his client;
Business Manager (BM)
Mission: The Business Manager (BM) is responsible for the management of the assigned Client and is responsible for the P&L of the service lines that he/she is managing. The BM is responsible for the daily contact and reporting to Client. The BM ensures the implementation and monitoring of operations support processes, guaranteeing the profits and growth of its Client, through the management of its work team, definition and control of objectives for measuring the satisfaction levels of the Client, with which it maintains on-going intermediation and negotiation.
Functional responsibilities:

General:

Intermediate and negotiate with the assigned Client.

Responsible for the P&L of the service lines that he/she is managing, when it is assigned.

Operate in a one-to-one Client relationship and retention, measuring the Client satisfaction and framework for continuous improvement in Client satisfaction.

Control, monitor, report on and analyse the KPIs, contributing proposed new business strategies, establishing viable budgets and performing on-going financial monitoring. Participate in the dimensioning of its business area's human resources, in coordination with the BST and HR, ensuring that the requests (posts and profiles) adapt to real needs.

Collaborate in the establishment of the quality standards applicable to the management and on-going improvement of processes in the provision of services for which he/she is responsible.

Manage Client governance and operations support processes and procedures (protocols, monitorings, etc.) and incentives systems, where appropriate, guarantee profitability targets.

Manage his/her work team, guaranteeing compliance with the established service levels of the assigned Client, developing the capacities of his/her collaborators, and adapting the team, on a quantitative and qualitative basis, to the Client's needs.

Assess and manage the performance of his/her collaborators, in line with Company policies and performance management procedures and processes.
Profile required:
Professional qualifications/Specific knowledge

Minimum studies: University diploma or degree (Business Administration and Management, Economics or similar) or equivalent.

Knowledge of the Client Organisation product is an advantage.

Specific training and/or work experience in team management, commercial strategies and sales techniques is an advantage.

Information technology:

Office package (Word/Excel/PowerPoint): High level.

Google Apps: High level.