Entreprise: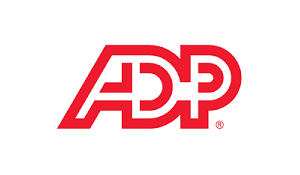 ADP ES TUNISIE
Secteur:
recrutement / ressources humaines
Taille:
Entre 200 et 500 employés
ADP, spécialiste des services pour la gestion de la paie et des ressources humaines Automatic Data Processing, Inc. (NASDAQ: ADP), compte plus de 570,000 clients dans le monde.
ADP capitalise aujourd'hui près de 60 ans d'expertise au service des entreprises à travers le monde en leur offrant des solutions adaptées à leurs stratégies RH.
Description de l'annonce:
The ADP Sales Efficiency COE team will be focused on supporting the ESI Sales organisation to achieve ESI defined sales goals. This role will be a key, strategic and leadership partner to help support the ESI Sales Organisation.

Working with the Senior Director -- ESI Commercial Operations to establish high levels of quality, accuracy, and process consistency in data management / analytics and sales efficiency processes to support the sales organization. This is a player/coach role, setting up a brand-new team

Reporting into the Senior Director -- ESI Commercial Operations the role will be have direct line management of
the ADP Sales Efficiency COE team within Manila. They will be involved in the hiring, onboarding, training, development, and leadership of the team to ensure they are able to deliver on the key business priorities. Working very closely with the Team Leader- Sales Efficiency CoE, Tunisia to ensure consistency across the function
We are looking for a person who can bring experience and people management skills to ensure continued delivery of key business objectives via in depth understanding of the sales process and a proven track record in sales engagement, operations, and support. Experience with case management within a COE leadership function to manage workload
Key Objectives
Understand the unique needs of the ESI BUs and lead their teams to support individual deliverables to provide relevant and rapid execution of the team's scope of work.

Provide support and governance to project teams. The ADP Sales Efficiency COE team handles demand and intake from project teams. They are tasked with standardizing the delivery process and performing the value-add services of the COE.

In conjunction with Team Leader- Sales Efficiency CoE, Tunisia, serve as the primary point of contact for executing all sales efficiency processes activities, both recurring and project based, in the CoE. This person partners with local sales management, sales finance, HR, and all other functions on all sales eefficiency

The role will work in a matrixed environment needing to influence and deliver on a range of key projects.

Strong communication skills and the ability to collaborate with colleagues in a wide variety of roles and regions are critical to success.

Experience of setting up a new team, developing processes and from scratch and able to take a player/coach role during the initial set-up and execution of the team
Essential Responsibilities:
Direct line management of the ADP Sales Efficiency COE team. They will be involved in the hiring, onboarding, training, development, and leadership of the team to ensure they are able to deliver on the key business priorities.

Manage a group of junior to experienced CoE associates and support the day-to-day workload of the team with focus areas around Data management, Data Analytics and Sales Advocacy in the initial stages, with ability to grow the scope and capabilities of the team as it becomes more established

Manages and develops associates on techniques/skills applicable to delivering on the ADP Sales Efficiency COE scope of work spanning all BUs,

Ensure the ADP Sales Efficiency COE team delivers the required support to sales and the wider organization.

Work with the ESI Commercial Operations SLT to define sales organisation objectives that appropriately reflect the company's business goals

Balance workload across team to ensure continuity and escalating issues for resolution

Performs adhoc sales analysis, manages quick turnaround requests items, and identifies workarounds to address gaps in data, sourcing or dependencies

Provide on-going updates on new ADP Sales Efficiency COE proejcts/deliverables to Leaders and ensuring timelines adherence

Improve ways to cleanse and streamline SFDC data to reduce duplicates and erroneous information
Desired Experience:
3 + years Team Leader Experience

Exceptional track record in sales operations, sales management or another significant commercial role.

Business Excellence, BPI or Lean track record of delivery

Leadership experience of teams in a Sales/Sales Operations matrix organisation, Data Analytics /Data Cleansing leadership/ individual contributor experience preferable

Experience working across cultures in a global organisation and with customers globally

Ability to work collaboratively with colleagues in a matrix environment

Experience working in a fast-paced environment

Project management qualifications preferred

A mission-driven, team player approach; and a desire to make an impact and difference Team player. Working effectively across internal functional teams and not reluctant to put your hand to a broad range of projects with excellent collaboration and problem solving skil, Demonstrated success managing complex projects from start to finish, working to deadlines and taking responsibility for the success or failure of projects.

Strong working knowledge of SFDC; including, data management skills

Proficient in business English and a secondary language, both oral and written

Strong working knowledge of creating and updating Tableau reports

Excellent computer skills are essential (including MSN Office: PowerPoint, Excel)
Education:
BS/BA Degree; or equivalent preferred