Entreprise: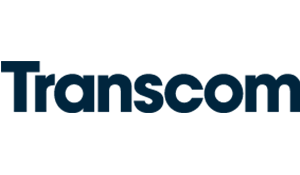 TRANSCOM
Secteur:
call center / télévente
Taille:
Plus de 500 employés
TRANSCOM WORLD WIDE
Nous assurons une gamme complète de services (Réception des appels) en langue Française, Italienne, Anglaise et Allemande pour le compte des clients internationaux à partir de nos deux sites en Tunisie et d'autres implantations européennes «near shore».

Tout au long de ces dernières années, Transcom a acquis une grande expertise dans le cadre de ses partenariats avec des marques et entreprises leaders mondiaux dans divers secteurs d'activité:
Services financiers

Transcom gère la relation client pour l'un des principaux acteurs du marché du paiement en ligne.
Logistique/E-commerce
Transcom assure le support du service clients de l'un des plus grands intervenants mondiaux dans le commerce et logistique par internet.
Voyages & Loisirs
Transcom gère les relations client de l'une des agences de voyages en ligne européennes les plus importantes.
Description de l'annonce:
The Office Administrator (OA) is responsible to manage the material resources included within his/her area of responsibility, controlling the budget and billing, in line with the established procedure, guaranteeing maintenance of the Site and providing the necessary support to the Operations and Human Resources functions to obtain adequate administration of the Site.
Functional responsibilities
Attend to and negotiate with suppliers with regard to material requests made at the Site, making the budget application, review of the purchases billing, performing the monthly close, and guaranteeing that the procedures established by the Company are met.
Monitor the cleaning company and report the incidents detected, in coordination with the Owner, where appropriate.
Participate in coordination with the maintenance company in the planning of prevention material, examine preventive measures and implement them, where appropriate, and receive and manage maintenance requests.
Perform quarterly reviews of extinguishers, BIE, lights, etc. issuing the related report.
Stock control and supply of office material, responsible for receiving and monitoring the material requests.
Deliver and monitor the headphones required to perform the listening.
Manage the collections of red waste bins, Reisswolf, toner, etc.
Coordinate the construction work processes and extensions to the Site.
Collaborate in the preparation of incentives, assisting in the planning of breakfasts, lunches or events for the work teams.
Control and review all the Site's facilities, verifying their sound functioning and ensuring that rooms are correctly equipped.
Manage and report on the monthly lunch voucher requirements (if applicable).
Perform the required bank procedures to manage petty cash.
Manage at administrative level the documents generated in the billing processes in coordination with Finance, following the established procedures.
Coordinate the Site's protection and safety requirements, together with the Occupational Risk Prevention Department and the Human Resources Manager and assure security documents update and verify periodically if in line with law prescriptions.
Awareness and understanding of personnel cost and its implications.


Professional qualifications/Specific knowledge
Minimum studies: Diploma or advanced vocational training in Secretarial or Reception Skills.
SIVP Contract
Specific training and/or work experience in Administrative/Office Management and/or Customer/General Services.
Information technology
Office package (Word/Excel/PowerPoint): Intermediate level.
Google Apps: Intermediate level.
E-mail Communication: Intermediate level.
Previous experience in HR Information System (IS) solutions is an advantage.
Languages knowledge
* FR / ENG