Entreprise: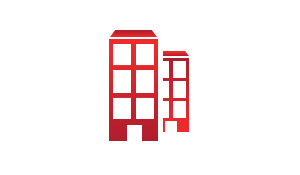 CREATIV-CEUTICAL
Secteur:
consulting / étude / stratégie
Taille:
Entre 100 et 200 employés
Description de l'annonce:
The employee is expected to participate in Health Economics and Outcomes Research (HEOR) projects for clients across multiple therapeutic and geographic markets. You will be working in the evidence synthesis team, on systematic literature reviews relating to clinical, health economic and outcomes research studies. You will be involved at all the steps of the projects; your tasks and responsibilities will include:
· Development strategies for literature reviews (search strategies, protocol report)
· Carry out the study selection (screening)
· Data extraction
· Critical appraisal of clinical, health economic and outcomes research studies
· Writing the review reports and develop slide kit
· Participate in internal initiatives e.g. attend or prepare internal presentations on relevant topics
You will be working under the supervision a senior analyst on all projects and you will be provided with required training.
The Requirements
· Master in public health, biology, pharmacy or other life sciences. Postgraduate degree in the field would be an asset.
· Good communication skills, including presentations and report writing
· Excellent IT literacy e.g. Word, PowerPoint and Excel
· Ability to synthetize complex information
· Good attention to detail and ability to meet high quality standards
· Ability to adapt, work in a team and independently
· Ability to work on several projects in parallel and cope with time pressure
· Keenness to learn and commitment to a rapid development curve
· Communication skills in oral and written English
· Second language is a plus