Entreprise: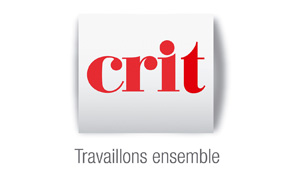 CRIT
Secteur:
recrutement / ressources humaines
Taille:
Entre 20 et 100 employés
Acteur global en ressources humaines: recrutement, intérim, formation et conseil RH.
Description de l'annonce:
CRIT recruits on behalf of its client a Sales Administrative Coordinator :

Provide administrative support to the Business Manager and to the Tunisian team generally to ensure effective and efficient operations.
ESSENTIAL DUTIES AND RESPONSIBILITIES:
1.General office duties including, mail distribution, faxing, filing, photocopying, and ordering supplies.
2. Outside office duties: Collection from main customers, collect of checks from the Bank to provide to our clients, letter deposit to our main customers (3 Major customers).
3. Organize social activities: Team buildings.
4. Prepare correspondence and presentations.
5. Manage grants till closure in line with company protocol.
6. Take minutes at meetings when required, obtain approval and circulate
7. Manage leave administration for Tunisia office
8. Maintain calendars and schedule meetings
9. Act as receptionist greeting and assisting visitors, provide phone coverage and redirect calls to the
appropriate person
10. Coordinate basic travel arrangements with global interaction and exposure to senior levels of
management
11. Monitor department budget and process expense reports
12. Manage confidential HR documentation to the extent requested
13. Conduct Internet research
14. Exposure to confidential / sensitive information and policies/procedures
15. Co-ordinate repairs to office equipment, quotations, selection then execution.
16. Participation on projects especially organization of local and regional events.
17. Perform such other duties as may reasonably be required.
JOB REQUIREMENTS:
Skills/Education/Experience
· Minimum High School Diploma.
· Fluent English and french spoken and written.
· Strong understanding of Microsoft Word, Excel, Outlook and Powerpoint
· Ability to prioritize workflow and manage time effectively.
· Detail and problem solving oriented and positive attitude.
· Good communication and interpersonal skills in order to effectively communicate in a complex environment
· Customer Oriented and Strong team player