Entreprise: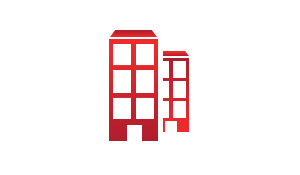 NEFEL EDUCATION
Secteur:
enseignement / formation / puériculture
Taille:
Moins de 20 employés
Description de l'annonce:
We're looking for a high-performing sales professional with a strong sales record and enthusiasm for the software development space / tech industry. Ideal candidate has 3 years of experience in a high-performance sales role and working hands-on with a CRM such asHubspot, Salesforce, or equivalent. In this position, you will be dedicated to support (onsite and/or online) and aid in the overall success throughout your time in Coding Dojo's programs.
RESPONSIBILITIES:
● Prepare students throughout their time in the Bootcamp for success by providing coaching in all aspects of their job search including job search strategies, personal marketing, interview skills, resume writing, LinkedIn Profile, Github, networking, and more.
● Maintain contact with alumni and students who are seeking employment placement assistance
● Develop and maintain relationships with employers for the purposes of job placement of graduates
● Make calls with potential and current clients
● Outbound recruiting
● Participate in campus activities including, but not limited to: orientation, open houses, class presentations, student events, graduation, professional development seminars, & workshops
● Increase job opportunities, apprenticeship, and internship leads
● We will also look to you to increase program opportunities to facilitate networking between alumni and companies
● Build career outreach programs such as job fairs, career programs, and employer panels, working closely with marketing and PR
● Facilitate consultative conversations to best ensure students educational and career goals are met
● Live in Hubspot daily to manage your student pipelines, take notes, book appointments, email/text prospective students, and more.
● Source, Screen, Interview, Evaluate, and Enroll potential students through inbound inquiries in order to meet your individual KPIs and goals.
● Outbound networking, develop student pipelines and meet weekly activity goals
● Exhaust all your inbound pipeline inquiries and historical lead lists to find/revive prospects and interest
● Stay informed on the latest tech hiring trends and the hottest software development trends in the space