Entreprise: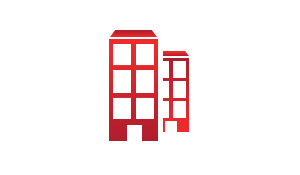 NEFEL EDUCATION
Secteur:
enseignement / formation / puériculture
Taille:
Moins de 20 employés
Description de l'annonce:
A Coding Bootcamp offering world class software development training is scheduled to launch full operations within the upcoming period. Through this step, it aims to bring to the local market the time efficient and industry tested teaching methods and curriculum to help create home-grown talent that can meet the needs and grow the potential of Tunisia's evolving technology sector

Instruction Administrators lead their own instruction team and may manage one of our campuses.
Responsibilities:
● Train and develop all instruction staff assigned to you.
● Lead daily instruction staff meetings in an effort to create open communication amongst all staff members, both at the program level and from HQ.
● Reinforce & develop high performance of instruction staff through frequent performance reviews, coaching, and re-training.
● Coordinate and attend cross-departmental staff meetings alongside leadership and peers to make sure that program staff is aligned in achieving goals related to student impact and business needs.
● Communicate changes and follow through on company-wide initiatives with the location and program staff.
● Gather and report student metrics to program staff and leadership, holding those metrics to a high standard.
● Maintaining the following performance metrics through all assigned instructors
● (As applicable) Lead campus activities, including but not limited to:
○ Orientation, Open Houses, Student Events, Public Outreach Events, Graduation Ceremonies, and Tech Talks on topics of your interest
● Participate in occasional project and curriculum development, as well as curriculum refinement.
● Implement appropriate laws and policies relating to career / vocational schools, such as enforcing student attendance, the grading of assignments, etc.
● Additional and ever-changing support may be necessary vary over time based on business needs.