Entreprise: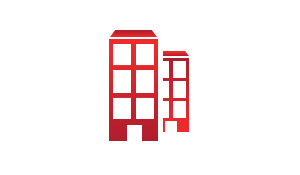 NEFEL EDUCATION
Secteur:
enseignement / formation / puériculture
Taille:
Moins de 20 employés
Description de l'annonce:
A Coding Bootcamp offering world class software development training is scheduled to launch full operations within the upcoming period. Through this step, it aims to bring to the local market the time efficient and industry tested teaching methods and curriculum to help create home-grown talent that can meet the needs and grow the potential of Tunisia's evolving technology sector.
We are looking for an Instructor for our Coding Program. This person must have a strong aptitude and desire to help people change their lives and enter the world of professional software development through instruction and guidance
Responsibilities:
● Day to day online instruction (potentially at one of our campus locations in the future) following a well-curated curriculum, supplemented with your own professional experiences
● Prepare students for success by providing coaching in all aspects of their journey towards becoming critical thinkers and problem solvers
● Observe, Co-Lead and Lead students through their track by teaching the material, building relations with each student, conducting code reviews, and initiate extra sessions and demos as needed to assist those who may need extra time or attention to learn
● Implement state law policies relating to career/vocational schools, such as enforcing student attendance, grading assignments, etc.
● Enforce the 20-minute rule with all students while showing compassion and expressing the benefits of becoming self-sufficient
● Frequently (every 20-30 minutes) check on every student's progress. Be aware of each student's progress and challenges. Balance your approach of when to step in to help students, and when to challenge students
● Participate in occasional project and curriculum development, as well as curriculum refinement
● Support refinement of existing courses, toward the specific goals of achieving high curriculum NPS, belt pass rate, and student placement rate
● Support the creation of new curriculum material - whether additional aspects in existing courses or new mini courses