Entreprise: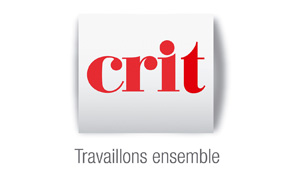 CRIT
Secteur:
recrutement / ressources humaines
Taille:
Entre 20 et 100 employés
Acteur global en ressources humaines: recrutement, intérim, formation et conseil RH.
Description de l'annonce:
Implement sourcing plans with the goal of assuring specified quality, meeting required delivery times, and minimizing cost.
Document the performance of action plans and timelines for assigned sourcing projects.
Select a high-performance supply base for assigned portfolio, in accordance with a short-list of preferred suppliers defined by Category Managers.
Conduct requests for information, quotation, information, proposal (RFI/Q/P) and bidding processes, minimizing risk and maximizing value in terms of quality, delivery and cost.
Evaluate current and prospective suppliers through supplier reviews, site visits and audits, in coordination with Supplier Quality teams, to assure supply capabilities, on-time delivery, quality and service.
Negotiate prices and terms with suppliers to meet specified quality, delivery and cost objectives.
Execute contract negotiation and development in coordination with Sourcing Manager and Contract Specialists.
Drive the parts and process qualification in coordination with Supplier Quality teams.
Work closely with Sourcing Manager or Sourcing Leader to guarantee supply for portfolios.
Identify opportunities and implement actions to continually reduce wasted time, money, and resources from assigned tasks.
Comply with Company and local procedures applicable to the job function.