Entreprise: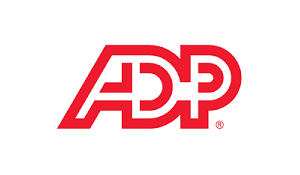 ADP ES TUNISIE
Secteur:
recrutement / ressources humaines
Taille:
Entre 200 et 500 employés
ADP, spécialiste des services pour la gestion de la paie et des ressources humaines Automatic Data Processing, Inc. (NASDAQ: ADP), compte plus de 570,000 clients dans le monde.
ADP capitalise aujourd'hui près de 60 ans d'expertise au service des entreprises à travers le monde en leur offrant des solutions adaptées à leurs stratégies RH.
Description de l'annonce:
Work Location(s): Tunis, Tunis, TN
ADP, a Nasdaq listed company, 12 000 customers in France, a world leader and specialist in payroll services and outsourced HR process management, is looking for payroll specialist, and propose you to integrate a Customer Service team to make the best use of your "payroll / declarative" skills.
You will be responsible for producing monthly payrolls in compliance with the social legislation of one or more accounts, or a perimeter of a large account. You will need to ensure the quality of our services and control in the respect of the Customer / ADP processes defined contractually.
ESSENTIAL DUTIES AND FUNCTIONS :
Prepares and submits payroll documents each month.
Reconcile general ledger with regard to payroll transactions
Make sure all payroll accounts are balanced
Adhere to all state and federal regulations for payroll processing
Provide post-payroll analyses and associated treatments.
Respond to client inquiries regarding payroll issues or concerns
Resolves any discrepancies surrounding payroll issues
Prepare end-of-year statements for the client's annual declaration.
REQUIREMENTS AND QUALIFICATIONS :
Excellent communication skills, both oral and written (French and English).
Degree in Human Resources, Accountant, Finance and / or IT, Bac +3 minimum,
Computer and systems skills including experience with Microsoft Word and Excel
Must be detail oriented, highly organized and able to handle a variety of tasks and responsibilities in an efficient manner with a high level of quality
Ability to multi-task
Ability to solve daily problems by analysing situations, determining next step and implementing
Ability to manage the Stress
Ability to build effective professional working relationships internally and externally
Great attention to detail and confidentiality.
Ability to maintain confidential employee and company information
Present him or herself outside the company in a manner in keeping with the Organization's core values and guiding principles.
Explore our COVID-19 page https://jobs.adp.com/covid19/ to understand how ADP is approaching safety, travel, the hiring interview process, and more.
Diversity, Equity, Inclusion & Equal Employment Opportunity at ADP: ADP affirms that inequality is detrimental to our associates, our clients, and the communities we serve. Our goal is to impact lasting change through our actions. Together, we unite for equality and equity. ADP is committed to equal employment opportunities regardless of any protected characteristic, including race, color, genetic information, creed, national origin, religion, sex, affectional or sexual orientation, gender identity or expression, lawful alien status, ancestry, age, marital status, or protected veteran status and will not discriminate against anyone on the basis of a disability. We support an inclusive workplace where associates excel based on personal merit, qualifications, experience, ability, and job performance.
Ethics at ADP: ADP has a long, proud history of conducting business with the highest ethical standards and full compliance with all applicable laws. We also expect our people to uphold our values with the highest level of integrity and behave in a manner that fosters an honest and respectful workplace. Click https://jobs.adp.com/life-at-adp/ to learn more about ADP's culture and our full set of values.