Entreprise: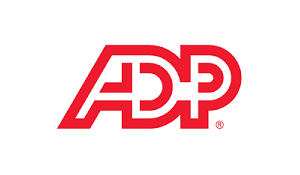 ADP ES TUNISIE
Secteur:
recrutement / ressources humaines
Taille:
Entre 200 et 500 employés
ADP, spécialiste des services pour la gestion de la paie et des ressources humaines Automatic Data Processing, Inc. (NASDAQ: ADP), compte plus de 570,000 clients dans le monde.
ADP capitalise aujourd'hui près de 60 ans d'expertise au service des entreprises à travers le monde en leur offrant des solutions adaptées à leurs stratégies RH.
Description de l'annonce:
Job Responsibilities:
Configure the client's solution as documented in the blueprint, designed by the Lead Consultant. Provide suggestions and assist with design as applicable.
Follow ADP global standards, conventions, and methodology.
Understand and Configure the Kronos Time Product(s) as per client's legal and business requirements in accordance with the design by Lead Consultant.
Configure the Time Product.
Unit Test to ensure solution is delivered to client with high levels of quality
Responsible for achieving estimated days as per fixed price strategy
Project Planning/Management Activities :
Ensure that all deliverables are created on time and accurately as per project schedule.
Minimize ADP's exposure to risk while focusing on appropriate application of the Time Product to maximize value to the client
Demonstrate proactive participation in Implementation Team forums, contribute and participate in knowledge sharing and team development sessions.
Liaise with the ADP Project Manager assigned to the project and Line Manager, providing regular status updates and early warning of any slippage/ problems that may occur
Escalate project issues to Project Manager including scope variations, task slippages and risks that may arise during the project
Demonstrate and apply knowledge of key implementation strategies such as the ADP implementation methodology
Knowledge of support methodologies including usage of an Issue tracking process
Liaise with internal groups including TSG, Hosting, Client Services, Project Management and Product Management to ensure that client's receive the highest levels of client service.
EDUCATION & CERTIFICATION REQUIREMENTS:
Bachelor's Degree
Must have implementation configuration and technical support skills for any workforce management/time and attendance solution.
EXPERIENCE:
Must have 1-2 years of proven implementation/consulting or support experience
SKILLS & ABILITIES :
– Professional manner and presentation and ability to professionally set, manage and satisfy customer expectations through personal involvement or delegation
– Teamwork, work collaboratively with others to achieve group goals, working together to accomplish business results
– Excellent written and verbal communication skills
– Analytical thinking problem solving skills — work systematically and logically to resolve problems, address opportunities or manage the situation at hand, identify causes, relationships and implications
– Experience working on a global/international team and across various cultures
Consulting skills, understand business requirements and mapping to ensure consistency to ADP template, while minimizing risk to both client and ADP
– Methodologies – demonstrate knowledge and application of key methodologies employed by Implementation team and Project implementation methodology
Ability to prioritize tasks and time management skills, ability to work across various projects, ability to lead a team of consultants to effectively implement a solution
– Strong knowledge of one or more Time Management product configuration and design
Ability to use tools such as Microsoft Excel, Word, PowerPoint, Project and Visio to effectively update and maintain documentation/ training/ demonstrations
Client focused, demonstrate concern for meeting and exceeding immediate and future needs of clients.
Good business process knowledge of Global Time Product module being implemented
Explore our COVID-19 page https://jobs.adp.com/covid19/ to understand how ADP is approaching safety, travel, the hiring interview process, and more.
Diversity, Equity, Inclusion & Equal Employment Opportunity at ADP: ADP affirms that inequality is detrimental to our associates, our clients, and the communities we serve. Our goal is to impact lasting change through our actions. Together, we unite for equality and equity. ADP is committed to equal employment opportunities regardless of any protected characteristic, including race, color, genetic information, creed, national origin, religion, sex, affectional or sexual orientation, gender identity or expression, lawful alien status, ancestry, age, marital status, or protected veteran status and will not discriminate against anyone on the basis of a disability. We support an inclusive workplace where associates excel based on personal merit, qualifications, experience, ability, and job performance.
Ethics at ADP: ADP has a long, proud history of conducting business with the highest ethical standards and full compliance with all applicable laws. We also expect our people to uphold our values with the highest level of integrity and behave in a manner that fosters an honest and respectful workplace. Click https://jobs.adp.com/life-at-adp/ to learn more about ADP's culture and our full set of values.